Center for Compassionate Communication
---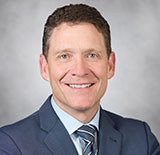 Center Director: Christopher Kane, MD
Background
Interpersonal communication between physicians and patients is the centerpiece of effective and compassionate healthcare. Robust evidence suggests that effective communication enhances patient experience and physician engagement. High-quality communication is also associated with better care coordination, quality, improved compliance with health recommendations and improved health outcomes.
These critical interpersonal communication skills can be readily taught, learned, practiced and improved however training opportunities are needed to improve upon existing skills.
Patient Experience and Value-Based Care
While patient experience has long been a focus of health systems and hospitals, the shift by Centers for Medicare and Medicaid Services (CMS) to a Value-Based Purchasing program establishes accountability in hospital performance and rewards quality of care, which includes scores in a Person and Community Engagement domain (formerly Patient and Caregiver-Centered Experience of Care). Of the eight measures in this domain, three directly relate to communication and the others may be influenced through positive or negative communications. Institutions like the Cleveland Clinic that have focused on enhancing physician and other clinical provider's interpersonal skills have seen improved scores across patient experience surveys HCAHPS and CGCAHPS.
Investment in time and resources to physician communication skills is essential as the U.S. healthcare system continues its shift to a Value-Based Purchasing program.
Physician Burnout
Physician burnout is a serious national problem, affecting more than 50% of U.S. physicians, leading to increased physician suicide rates, poor health outcomes, and a decreasing physician workforce. While rates of burnout vary depending on specialty, gender and age group, it is critical to address given its bearing on patient outcomes, patient-physician relationships, physician retention and relationships with leaders, colleagues and other team members. Improved patient interpersonal communication skills has been shown as an intervention that successfully addresses burnout and improves physician efficacy and engagement, better connecting physicians to the meaning of medicine.
The effectiveness of a physician's direct leader also correlates with prevention of burnout. Many physicians take on leadership responsibilities at one time or another during their careers and need to learn and acquire management and leadership skills to coach, develop others and effectively lead. A skilled physician leader trained in the aforementioned skills will more effectively lead and support their departments, physicians and care teams.
Vision of the Center
Physician interpersonal communication is a strategic priority requiring an institutional focus given the impact to UC San Diego Health's patients and physicians. A dedicated Center for Compassionate Communication that leverages UC San Diego faculty already recognized as leaders in the physician communication field will enhance patient experience, improve organizational reputation and decrease our physician's burnout rates and turnover. We will emphasize trainings to enhance physician empathy and compassion and train leaders to more effectively communicate and coach.
Initially focusing on new clinical faculty, training will include didactic and experiential teaching methodologies and establish a baseline expectation for physician communications with patients, colleagues and peers. Trainings will then expand to include all UC San Diego Health physicians enhancing their ability to practice empathy and compassion in our hospitals and ambulatory clinics. The course structure allows for a cohesive group of participants creating an added benefit to physicians – peer connection and support. These physicians will also be equipped to better teach and model affective empathy in settings with their medical students and residents thus allowing the Center to impact future generations of practicing physicians.
By developing and deploying leadership communication training, UC San Diego Health leaders will be more effective in their communications with physicians further improving physician satisfaction and engagement.
The Center's trainings will create value for the institution by enhancing physician's communication skills, improving physician engagement with the caring and empathetic domains of care and improving their practice and professional satisfaction.  Faculty lead teams of caregivers, learners and researchers and improving their leadership communication skills will also enhance their organizational effectiveness. Finally, UC San Diego Health will establish itself as a leader of compassionate healthcare in the greater San Diego region and nationally as research in compassionate, empathetic communication is published and trainings are expanded to external physicians and health systems.