External Advisory Board Members
Shoumita Dasgupta, Ph.D., is a scientist educator whose significant scholarly contributions center around inclusive curriculum design, teaching, and service. She is a Professor of Medicine and an Assistant Dean of Admissions with a demonstrated history of working in a diverse and inclusive higher education environment. Dr. Dasgupta has leveraged her expertise in basic and medical genetics and genomics, graduate education, and medical education to transform and advance the clinical, scientific, and ethical training of MD and Ph.D. students at Boston University, nationally, and internationally. Her passion for genetics, genomic medicine, diversity and inclusion, and mentoring allow her to serve as a supportive and creative leader in the field. Dr. Dasgupta is a US Department of State Fulbright Specialist and is President of the Association of Professors of Human and Medical Genetics where she works with the National Human Genome Research Institute, the American College of Medical Genetics and Genomics, and others to promote initiatives in education, diversity, equity, and inclusion.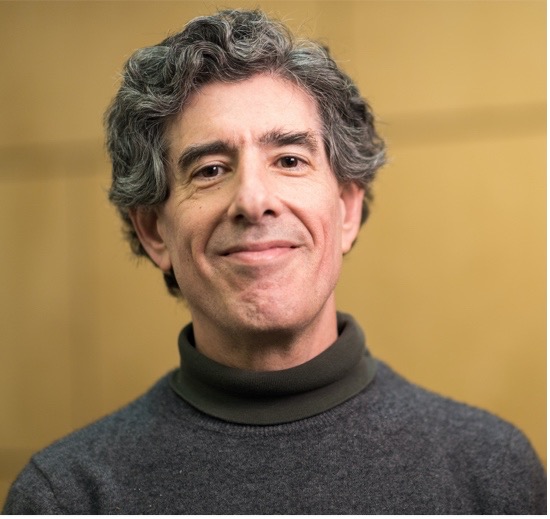 Richard J. Davidson received his Ph.D. from Harvard University in Psychology in 1976. Davidson's research is broadly focused on the neural bases of emotion and emotional style and methods to promote human flourishing including meditation and related contemplative practices. He has published over 440 articles, numerous chapters, and reviews and edited 14 books. He is the author (with Sharon Begley) of "The Emotional Life of Your Brain" published in 2012 and co-author with Daniel Goleman of "Altered Traits" published in 2017. He was named one of the 100 most influential people in the world by Time Magazine in 2006. He was elected to the National Academy of Medicine in 2017 and appointed to the Governing Board of UNESCO's Mahatma Gandhi Institute of Education for Peace and Sustainable Development (MGIEP) in 2018. In 2014, Davidson founded the non-profit, Healthy Minds Innovations, which translates science into tools to cultivate and measure well-being.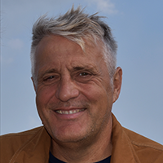 Dr. Jean Decety is Irving B. Harris Distinguished Service Professor of Psychology and Psychiatry at the University of Chicago and its College.  He is the head of the Social Cognitive Neuroscience Laboratory, and the director of the Child Neurosuite.  He is a leading scholar on the social neuroscience of empathy, morality, and prosocial behavior, as well as other topics related to the neurobiology of social cognition.  His work has led to new understandings of empathy, affective processes, and moral decision-making in typically developing children and adults, as well as criminal psychopaths.  His research uses neuroimaging techniques (functional MRI and high-density EEG), behavioral economics, and genetic to examine how biological and social factors interact in contributing to empathy and the motivation to care for the well-being of others.
 Dr. Decety is the founder of the Society for Social Neuroscience. He edited the Social Neuroscience of Empathy (2009) at MIT Press, the Oxford Handbook of Social Neuroscience (2011), Empathy from Bench to Bedside (2012), New Frontiers in Social Neuroscience (2014), The Moral Brain – A Multidisciplinary Perspective (2015), and The Social Brain (2020) at MIT press.
Jean Decety has been on the University of Chicago faculty since 2005. Prior to that, he was a professor at the University of Washington, Seattle, and research director at the National Medical Research Institute in Lyon, France.  He received his Ph.D. in Neuroscience-Medicine from the Université Claude Bernard in Lyon, France in 1989.  He then was a post-doctoral scholar for two years at the Karolinska Hospital in Stockholm (Sweden) in the Departments of Neurophysiology and Neuroradiology.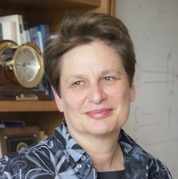 Catherine Dulac is a Howard Hughes Medical Institute Investigator, Higgins Professor of Molecular and Cellular Biology, and Lee and Ezpeleta Professor of Arts and Sciences at Harvard University. 
Dr. Dulac grew up in Montpellier, France, graduated from the École Normale Supérieure, Paris, and received her Ph.D. from the University of Paris VI. She was a postdoctoral fellow at Columbia University before joining Harvard University as a faculty member and served as Chair of the Department of Molecular and Cellular Biology from 2007 till 2013. She is a member of the US National Academy of Sciences, the French Academy of Sciences, and the American Philosophical Society. She is a Chevalier de la Legion d'Honneur and a recipient of multiple awards including the Karl Spencer Lashley Award, the Ralph W. Gerard Prize, and the Breakthrough Prize in Life Sciences. She is a member of numerous Scientific Advisory Boards in the US and abroad and served as the Co-Chair of the National Institutes of Health Advisory Committee to the NIH Director (ACD), BRAIN Initiative 2.0 Working Group. She is a member of Harvard Center for Brain Science and of the Hock E. Tan and K. Lisa Yang Center for Autism Research at Harvard University.
Dr. Dulac's work has made essential contributions to the molecular and functional identification of neural circuits underlying instinctive social behaviors in mice, and to the study of genomic imprinting in the adult and developing brain. Dr. Dulac's laboratory has helped decipher the unique characteristics of social recognition, including the sensory cues that trigger distinct social behaviors, the nature and identity of social behavior circuits in males and females, and their modulation by the animal physiological status. Her work combines cutting-edge genetics, transcriptomics, physiology, and imaging approaches to uncover the neural basis underlying instinctive social behaviors, a set of brain functions that are typically highly impaired in mental illness. In recent work, her laboratory has deciphered how the brain controls parenting behavior in both males and females, and how different parts of the brain participate in the positive and negative controls of parental care.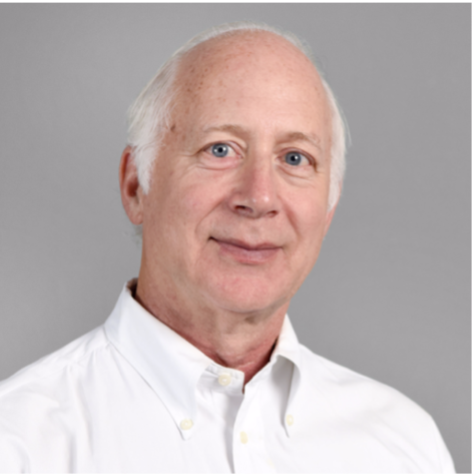 Richard Fabes is the John O. Whiteman Distinguished Professor at Arizona State University (ASU) and is a preeminent scholar on children's social-emotional development and their peer relationships, and on the use of discipline in schools. He is a Fellow of the Association for Psychological Science and served as the inaugural Director of ASU's
Sanford School of Social and Family Dynamics. His focus on translational research has led to the creation of social-emotional educational programs and curricula across the K-12 system, as well as in adult education.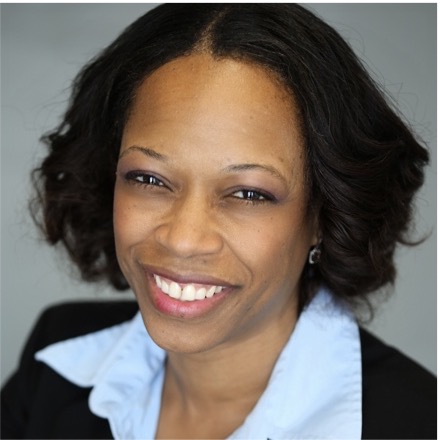 Dr. Yasmin Hurd is the Director of the Addiction Institute within the Mount Sinai Behavioral Health System as well as the Ward Coleman Chair of Translational Neuroscience and Professor of Psychiatry and Neuroscience at the Icahn School of Medicine at Mount Sinai in New York. Dr. Hurd is an internationally renowned neuroscientist whose translational research examines the neurobiology of drug abuse and related psychiatric disorders. Her research exploring the neurobiological effects of cannabis and heroin has significantly shaped the field. Using multidisciplinary research approaches, her research has provided unique insights into the impact of developmental cannabis exposure and epigenetic mechanisms underlying the drug's protracted effects into adulthood and even across generations. Dr. Hurd's basic science research is complemented by clinical laboratory investigations evaluating the therapeutic potential of novel science-based strategies for the treatment of opioid addiction and related psychiatric disorders. Based on these high-impact accomplishments and her advocacy of drug addiction education and health, Dr. Hurd was inducted into the National Academy of Medicine that complements other honors she has received in the field.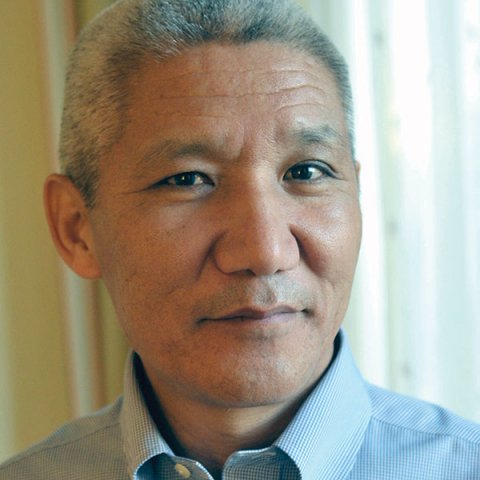 Thupten Jinp a, Ph.D. is the Founder and Chairman of Compassion Institute, and the principal author of Compassion Cultivation Training™ (CCT©), the Institute's flagship compassion education offering, developed while Jinpa was at Stanford University. Jinpa trained as a monk at the Shartse College of Ganden Monastic University, South India, where he received the Geshe Lharam degree. Jinpa also holds a B.A. in philosophy and a Ph.D. in religious studies, both from Cambridge University. Jinpa has been the principal English translator to H.H. the Dalai Lama since 1985 and has translated and collaborated on numerous books by the Dalai Lama including the New York Times Bestsellers Ethics for the New Millennium and The Art of Happiness, as well as Beyond Religion: Ethics for a Whole World. His own publications include A Fearless Heart: How the Courage to be Compassionate Can Transform Our Lives and translations of major Tibetan works featured in The Library of Tibetan Classics series. A frequent speaker at various international conferences on mindfulness, compassion, and contemplative practice, Jinpa also serves as an adjunct professor at the Faculty of Religious Studies at McGill University, Montreal, and is the founder and president of the Institute of Tibetan Classics. He has been a core member of the Mind and Life Institute and its Chairman of the Board since January 2012.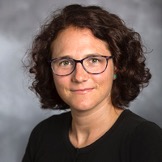 Jennifer Mascaro's research interests center on human social cognition and the biology of interconnection, as well as the variation of these elements across individuals and over time. A biological anthropologist by training, Jennifer weaves together multiple research methodologies, including neuroimaging, self-report, linguistic assessment, experience sampling, and hormonal and genetic assays to explore how contemplative practices affect prosocial emotions and behaviors, and how these in turn impact health. Always aiming toward interdisciplinary work, Jennifer's research also interfaces with the fields of medicine, neuroscience, evolutionary biology, religion, and social, clinical, and cognitive psychology in order to examine interventions that enhance social connectivity and well-being.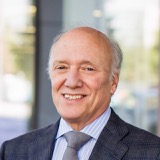 Dr. Bruce Miller holds the A.W. and Mary Margaret Clausen Distinguished Professorship in Neurology at UC San Francisco where he directs the Memory and Aging Center. As a behavioral neurologist whose work emphasizes brain-behavior relationships, he has reported on the emergence of artistic ability, personality, cognition, and emotion with the onset of neurodegenerative disease. He is the principal investigator of the NIH-sponsored Alzheimer's Disease Research Center and program project on frontotemporal dementia. Additionally, he helps lead the Tau Consortium, the Bluefield Project to Cure Frontotemporal Dementia, the UCSF Parkinson's Spectrum Disorders Center, and the Global Brain Health Institute. He has been awarded the Potamkin Award from the American Academy of Neurology and elected to the National Academy of Medicine.

 Dr. David B. Nash is the Founding Dean Emeritus, and he remains on the full-time faculty as the Dr. Raymond C. and Doris N. Grandon Professor of Health Policy, at the Jefferson College of Population Health (JCPH). His 11-year tenure as Dean completes 30 years on the University faculty. JCPH is dedicated to developing healthcare leaders for the future.  After voluntarily stepping down as Dean, Jefferson Health asked him to take on some additional responsibilities as "Special Assistant" to the Chief Physician Executive, and a member of the board of our ACO, one of the largest in the nation, effective July 2019.
A board-certified internist, Dr. Nash is internationally recognized for his work in public accountability for outcomes, physician leadership development, and quality-of-care improvement. 
Repeatedly named to Modern Healthcare's list of Most Powerful Persons in Healthcare, his national activities cover a wide scope.  Dr. Nash is a principal faculty member for quality of care programming for the American Association for Physician Leadership (AAPL) in Tampa, FL.  He served on the NQF Task Force on Improving Population Health and the John M. Eisenberg Award Committee for The Joint Commission.  He also is a founding member of the AAMC-IQ Steering Committee, the group charged with infusing the tenets of quality and safety into medical education.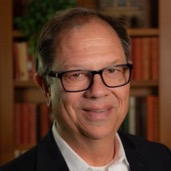 Bill Newsome is the Harman Family Professor of Neurobiology and Director of the Wu Tsai Neurosciences Institute at Stanford University.  He received a B.S. degree in physics from Stetson University and a Ph.D. in biology from the California Institute of Technology.  Dr. Newsome is a leading investigator in systems and cognitive neuroscience.  He has made fundamental contributions to our understanding of the neural mechanisms underlying visual perception and simple forms of decision making. Among his honors is the Distinguished Scientific Contribution Award of the American Psychological Association, the Dan David Prize of Tel Aviv University, the Karl Spencer Lashley Award of the American Philosophical Society, and the Champalimaud Vision Award.  His distinguished lectureships include the 13th Annual Marr Lecture at the University of Cambridge the 9th Annual Brenda Milner Lecture at McGill University, and the Distinguished Visiting Scholar lectures at the Kavli Institute of Brain and Mind, UCSD.  He was elected to membership in the National Academy of Sciences in 2000, and to the American Philosophical Society in 2011.  Newsome co-chaired the NIH BRAIN working group, charged with forming a national plan for the coming decade of neuroscience research in the United States.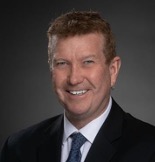 David Pearce is President of Innovation, Research, & World Clinic for Sanford Health.  He completed his undergraduate Bachelor of Science Degree with honors in biological sciences at Wolverhampton Polytechnic in 1986.  He gained his Ph.D. in 1990 at the University of Bath, UK, and did postdoctoral training at the University of Rochester, U.S., and Oxford University, UK.
 In his role as President of Innovation and Research at Sanford, he is responsible for overseeing the development of research programs across Sanford's twenty-four-state footprint, including more than 450 researchers, eight research centers, and more than 300 ongoing clinical trials.  With this, he is also responsible for the commercialization of select research strategies, as well as integrating Sanford Research operations into Sanford Health International Clinics. Driven by Dr. Pearce's passion for developing patient-centered, impactful research programs Sanford Research is uniquely positioned to provide translational research that can bring important discoveries from bench to bedside, improving the quality of care.  Most recently, Dr. Pearce has started to oversee Sanford's World Clinic program with an eye to learning how healthcare is delivered in other countries.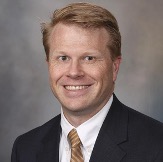 Dr. Tait Shanafelt is the chief wellness officer, associate dean, and Jeanie and Stewart Richie Professor of Medicine at Stanford University. Dr. Shanafelt is a hematologist/oncologist whose clinical work focuses on the care of patients with chronic lymphocytic leukemia.  He served a 7-year term on the National Cancer Institute (NCI) Leukemia Steering Committee from 2014-2020 and has been principal investigator on four R01 grants from the NCI, including two active R01s.  He has been the principal investigator on numerous clinical trials testing new treatments for patients with chronic lymphocytic leukemia including two national phases three trials for the Eastern Cooperative Oncology Group (ECOG).  He has published >450 peer review manuscripts and commentaries in addition to more than 100 abstracts and book chapters.   
 In addition to his leukemia research, Tait is an international thought leader and researcher in the field of physician well-being and its implications for quality of care.  His pioneering studies in this area nearly 20 years ago are credited with helping launch the entire field of organizational efforts to promote clinician well-being. He previously served as the founding director of the Mayo Clinic Department of Medicine Program on Physician Well-being and served a 3-year term as the president of the Mayo Clinic Voting Staff.  In 2017, he moved to Stanford where he leads the WellMD Center.  He is a member of the American College of Physicians Taskforce on Physician Well-being and also served as a member of the National Academy of Medicine Committee on System Approaches to Support Clinician Well-being.  He has helped hundreds of organizations and their leaders work to improve burnout and promote professional fulfillment for physicians. He has served as a keynote speaker to the AMA, ACGME, AAMC, and ABIM.  Tait's studies in this area have also been cited in CNN, USA Today, U.S. News, and the New York Times. In 2018, he was named by TIME Magazine as one of the 50 most influential people in healthcare.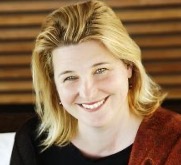 Tania Singer is a psychologist and social neuroscientist and the scientific head of the Social Neuroscience Lab of the Max Planck Society in Berlin, Germany. After doing her PhD in Psychology at the Max Planck Institute for Human Development in Berlin, she became a Post-doctoral Fellow at the same institution, at the Welcome Centre for Imaging Neuroscience, and at the Institute of Cognitive Neuroscience in London. In 2006, she first became Assistant Professor and later Inaugural Chair of Social Neuroscience and Neuroeconomics as well as Co-Director of the Laboratory for Social and Neural Systems Research at the University of Zurich. Between 2010 and 2018 Tania Singer was the director of the department of Social Neurosciences at the Max Planck Institute of Cognitive and Human Development in Leipzig. Tania Singer is the author of more than 150 scientific articles and book chapters and edited together with Mathieu Ricard's two books, Caring Economics (2015) and Power and Care(2019). These books resulted from two large-scale public conferences with the Dalai Lama she helped organize together with the Mind and Life Institute in Zürich (2010) and Brussels (2016).
Her research focus is on the hormonal, neuronal, and developmental basis of human sociality, empathy and compassion, and their malleability through mental training. She is a world-renown expert in empathy and compassion research. Learning from contemplative traditions from the East, she has initiated and headed one of the largest meditation-based secular mental training studies on compassion, the ReSource project. Linking such findings to the field of (neuro)economics, she developed a Caring Economics approach, developing new models of an economy based on care and social cohesion. She is also heading the CovSocial project, a large-scale study on stress, vulnerability, resilience, and social cohesion in Berliners during the corona crisis. Throughout her life, she has explored how inner change can bring about societal change putting science in the service of societal transformation. Web: www.taniasinger.de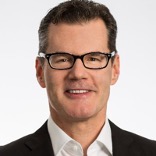 Stephen Trzeciak, MD, MPH is a physician-scientist, Chief of Medicine at Cooper University Health Care, and Professor and Chair of Medicine at Cooper Medical School of Rowan University in Camden, New Jersey.  Dr. Trzeciak is a practicing intensivist (specialist in intensive care medicine), and a National Institutes of Health (NIH)-funded clinical researcher with more than 100 publications in the scientific literature, primarily in the field of resuscitation science.  Dr. Trzeciak's publications have been featured in prominent medical journals, such as the Journal of the American Medical Association (JAMA), Circulation, and The New England Journal of Medicine.  His scientific program has been supported by research grants from the American Heart Association, the National Institute of General Medical Sciences, and the National Heart, Lung, and Blood Institute, with Dr. Trzeciak serving in the role of Principal Investigator.
 Currently, Dr. Trzeciak's research is focused on a new field called "Compassionomics", in which he is studying the scientific effects of compassion on patients, patient care, and those who care for patients.  He is the author of the best-selling book: Compassionomics: The Revolutionary Scientific Evidence that Caring Makes a Difference, which has been featured in numerous media outlets such as CNN, NPR, and The Washington Post.  For this work, Dr. Trzeciak was awarded the 2019 Influencers of Healthcare Award by The Philadelphia Inquirer.  Broadly, Dr. Trzeciak's mission is to make health care more compassionate through science.
Dr. Trzeciak is a graduate of the University of Notre Dame.  He earned his medical degree at the University of Wisconsin-Madison, and his Master's of Public Health at the University of Illinois at Chicago. He completed his residency training at the University of Illinois at Chicago, and his fellowship in critical care medicine at Rush University Medical Center.  He is board-certified in internal medicine, critical care medicine, emergency medicine, and neurocritical care.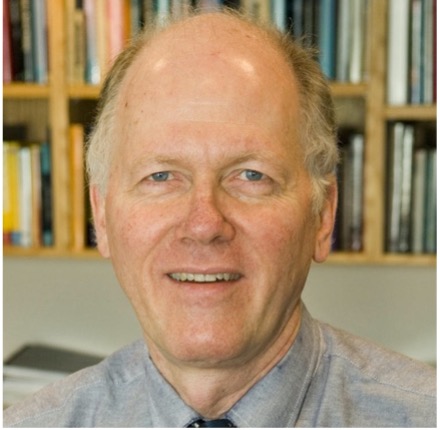 David Van Essen is a neuroscientist who studies the structure, function, connectivity, development, and evolution of the cerebral cortex in humans and nonhuman primates. He was born and raised in California, was an undergraduate chemistry major at Caltech, and received his Ph.D. in Neurobiology from Harvard working on the leech nervous system with John Nichols. He was a postdoctoral fellow at Harvard (with Hubel and Wiesel), at the University of Oslo (with Jan Jansen), and at University College London. He joined the faculty at Caltech in 1976, then moved to Washington University in St. Louis in 1992, where he headed the Department of Anatomy and Neurobiology for two decades. His other leadership positions include Editor-in-Chief of the Journal of Neuroscience, Senior Editor for eLife, President and Secretary of the Society for Neuroscience, founding chair of the Organization for Human Brain Mapping, a Principal Investigator for the Human Connectome Project, and for two Lifespan Connectome Projects, and service on many advisory committees and boards. His many awards include the George A. Miller Award in Cognitive Neuroscience, the Krieg Cortical Discoverer Award, and several awards for teaching excellence. He is a Fellow of the AAAS and a member of the National Academy of Sciences.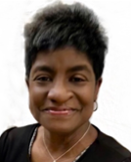 Dr. Lindia Willies-Jacobo came to Kaiser Permanente School of Medicine from the University of California, San Diego School of Medicine where she had been on faculty since 1996. She served as Professor of Pediatrics, and for 10 years served as the Assistant Dean for Diversity and Community Partnerships, and Director of the Program in Medical Education-Health Equity (PRIME-HEq). Her scholarly interests include healthcare workforce diversity, cultural humility in the practice of medicine, advocacy for underserved populations, and combating health inequities. She developed an Implicit Bias and Microaggressions curriculum for medical students, conducted implicit bias workshops for faculty and residents, and has spoken widely on these topics.  She was the Principal Investigator on two Health Resources and Services Administration (HRSA) grants which focused on developing a diverse healthcare workforce. Dr.Willies-Jacobo was the recipient of numerous teaching, faculty service, and diversity awards.
At KPSOM, Dr. Willies-Jacobo leads and manages the KPSOM admissions process, from initial outreach to matriculation. She's also responsible for all aspects of development, implementation, and oversight of EID strategy throughout the school. Dr. Willies-Jacobo serves as an ad hoc journal reviewer for Academic Medicine, Pediatrics, and the Journal of Immigrant and Minority Health. She served as the Western Regional Representative for the Association of American Medical Colleges (AAMC) Group on Student Affairs - Committee on Student Diversity Affairs, and is a subject matter expert for the AAMC Situational Judgment Test (SJT) content and scoring review process. She is the school representative to the AAMC Group on Diversity and Inclusion (GDI).
Dr. Willies-Jacobo completed her bachelor's degree at UC San Diego where she majored in Biochemistry and Cell Biology, followed by medical school, pediatrics residency, and chief residency at UC San Diego School of Medicine.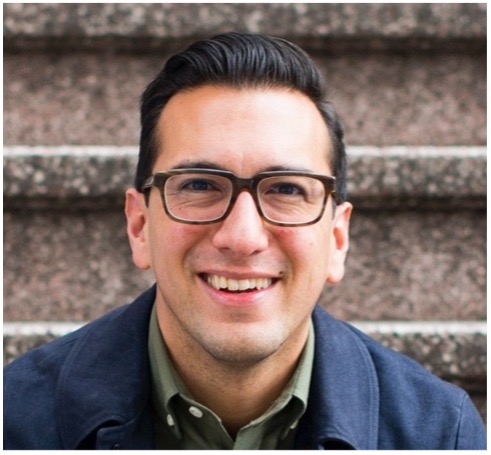 Jamil Zaki is an associate professor of psychology at Stanford University.  His research spans a number of domains, including social influence, prosocial behavior, and especially empathy (see ssnl.stanford.edu for details).  
 Dr. Zaki received his BA in cognitive neuroscience from Boston University and his Ph.D. in psychology from Columbia University and conducted postdoctoral research at the Harvard Center for Brain Science.  He has published over 80 peer-reviewed articles and received research and teaching awards from the Social and Affective Neuroscience Society, the Society for Personality and Social Psychology, the Cognitive Neuroscience Society, the Society for Neuroscience, the American Psychological Association, the Association for Psychological Science, Harvard University, and Stanford University.  In 2019 he was awarded the Presidential Early Career Award for Scientists and Engineers (PECASE), the US Government's highest honor for researchers at his career stage.
In addition to his academic work, Dr. Zaki is active in outreach and public communication of science.  He has written about the psychology of empathy and kindness for The New York Times, The Washington Post, The Atlantic, The Wall Street Journal, and The New Yorker.  In 2019, he published his first book, The War for Kindness, which NPR called a "wide-ranging, practical guide to making the world better.