Sanford Institute for Empathy and Compassion Scholar Award
The Sanford Institute for Empathy and Compassion Scholar Award Program is a unique opportunity for first-year medical students, whose work is focused on the importance of empathy and compassion in medical education and practice. The award provides financial support in their compassion-related summer research projects.
Page last updated 7/10/2020
2020 Sanford Scholars of Compassion
Project Title: The effects of compassion and empathy on wellness in an adolescent population during a global crisis
Faculty Mentor: Michelle Johnson, MD
Project Description: As a result of the current global crisis, many have suffered from stress, anxiety and emotional anguish while enduring self-isolation and social distancing. This outreach project was designed to integrate mindful self-compassion into the routines of adolescents through a framework that promotes mental health, emotional resilience and wellness. These practices will be orchestrated though weekly wellness check-ins involving guided meditation, gratitude journaling, and open discussion regarding various tools for improved wellbeing. By utilizing a quality improvement survey, I will evaluate the relationship between mindful self-compassion and self-reported assessment of lifestyle wellness in a high school population. The goal of this study is to create a lasting positive impact for the participants, while testing a hypothesis that potentially provides a scalable solution to the struggle faced by adolescents worldwide.
 
Project Title: The role of volunteering at free clinics in reinforcing empathy and combatting burnout among medical students.
Faculty Mentor: Lisa Eyler, PhD
Project Description: Student-Run Free Clinics (SRFC) provide healthcare access to underserved patients who would not otherwise be able to afford medical care. They also serve as a powerful educational tool for medical students, allowing them to gain early exposure to the clinical setting and to have an active role in taking care of patients, often from marginalized and minoritized groups. There have been few studies, however, investigating the effect of involvement in SRFC on student's attitudes towards others and their well-being. Our study focuses on assessing empathy, resilience, and burnout among rising MS2 and MS4 students at the UCSD SOM via an online survey. Specifically, we are investigating the role of volunteerism at the UCSD student-run free clinics (SRFC) in cultivating empathy and resilience and in combating burnout among medical students. We will also examine whether relationships of SRFC volunteerism to empathy, resilience and burnout differe depending on the year in medical school. We also hope to continue this study with a second assessment one year later to examine within-person change. Results should help to inform efforts to enhance empathy and reduce burnout throughout the medical curriculum.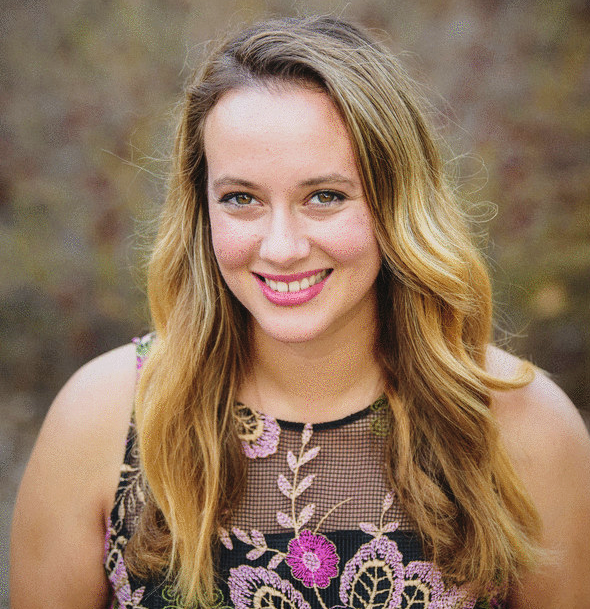 Rahil Hernandez
Alec Terrana
Project Title: Leading with Compassionate Care: Evaluating the Impact of a Mindful Student Leadership, Program on Health Sciences Graduate Students
Faculty Mentor: Deepa Sannidhi
Project Description: "Leading with Compassionate Care" is a pilot study aimed towards developing, implementing, and evaluating a mindful leadership course targeted specifically for UCSD's medical, pharmacy, and public health students. This 8-week elective will educate students in using mindfulness techniques to resist exacerbating symptoms of stress, and burnout. Furthermore, this course will help students strengthen their capacity for compassion and how to positively influence others towards more mindful behavior. Alec Terrana and Rahil Hernandez will assess participants' acquisition of these skills qualitatively and quantitatively to strengthen the program for future offerings that further promote mindful leadership.
Project Title: Community Needs Assessment of Lifestyle Medicine Resources in San Diego County for the Medically Underserved Using the PRECEDE- PROCEED Model
Faculty Mentor: Deepa Sannidhi
Project Description: Children in medically underserved areas of San Diego County are twice as likely to be overweight or obese than those with adequate access to care, and it is known that obesity increases one's risk for depression, type 2 diabetes, heart disease, and cancer. Access to community programs that provide education and services focused on the 6 pillars of lifestyle medicine - healthy eating, physical activity, sleep hygiene, stress management, relationship building, and reduction of risky behaviors - are essential for the adoption of healthy lifestyle habits and prevention and management of obesity. Through a partnership with the Childhood Obesity Initiative, this project will map the lifestyle medicine resources available to children in underserved communities of San Diego County, assess regional gaps in community providers and services, and build on an existing clinic-community referral system to improve community access to lifestyle medicine resources for children.
Project Title: Defining and Assessing Empathy in Preclinical Medical Education through Group Objective Structured Clinical, Evaluations (GOSCEs) and Objective Structured Clinical Evaluations (OSCEs) at UCSD School of Medicine
Faculty Mentor: Charles Goldberg, MD
Project Description: The goal of this project is twofold: first, to operationalize empathy within the scope of preclinical medical education at UCSD School of Medicine; second, to develop a method to formally assess in an ongoing and constructive fashion a preclinical medical student's ability to demonstrate empathy in GOSCEs and OSCEs. To this end, I will collaborate with clinicians and educators who contribute their perspective to the pre-clinical medical curriculum at the UCSD School of Medicine, including the Clinical Foundations course directors; faculty and administrators who work in the capacity of Equity, Diversity, and Inclusion; and the Professional Development Center staff.
Project Title: Mixed-methods analysis of emotinal wellbeing and mental health among adolescents in the context of the social environment and a digital mindfulness-based intervention
Faculty Mentor: Janis H. Jenkins, PhD, MD
Project Description: We are studying how adolescents' mental health and emotional wellbeing are influenced by their social environment, including sources of inequality and structural violence, as well as sources of socioemotional resilience. Other members of our research group have collected a rich dataset among a group of middle school students in Southern California, the majority of whom are classified as socioeconomically disadvantaged. For this project, I will be analyzing these data in novel ways, utilizing a combination of qualitative and quantitative analytical methodologies. In addition, I will be analyzing data from a study evaluating a mobile meditation app for improving adolescents' mental health and emotional wellbeing. Working alongside a talented team of anthropologists and global health researchers, I hope to contribute to our understanding of the social factors affecting adolescent mental health
Project Title: Teaching Compassion at the UCSD Student Run Free Clinic Project
Faculty Mentor: Natalie Rodriguez, MD
Project Description:  One tenet of the UC San Diego Student Run Free Clinic is Humanism. This means the actions of those working in the clinic should be filled with compassion and empathy, respect, and self-awareness. Compassion is an important characteristic for medical providers to have as it leads to positive patient outcomes and improved provider wellness by fighting physician burnout. We will be creating, implementing, and longitudinally evaluating a curriculum that teaches compassion for others and self to first- and second-year medical students enrolled in the Community Advocacy Free-Clinic I elective at the UCSD School of Medicine.
Project Title: A novel digital intervention for athletes integrating meditative breath focus and positive affect reflections
Faculty Mentor: Jyoti Mishra, PhD
Project Description: Healthy brains are wired to effectively and efficiently process information. These complex systems simultaneously ensure stability as well as flexibility, and reflect an essential capacity to adapt to constantly changing environmental and motivational contexts. This dynamic ability of human brains requiring multiple interacting mental operations is referred to as cognitive control. In sports, there is a mantra that the game is 90% mental, yet 90% of elite-athletic training is centered around physical training and optimization. Many aspects of cognitive control are vitally important for optimal athletic performance; hence, better understanding of cognitive control in these individuals, as well as targeting these cognitive abilities in interventions, may help optimize elite athletic performance. This study integrates BrainE, a mindfulness-based digital neuro-cognitive platform designed at UC San Diego, positive affect journaling, and an additional real-world physical performance assessment to better understand cognitive control networks and establish a novel neuroplasticity-targeted intervention that will provide direct athletic and cognitive benefit to critical aspects of elite-athlete performance.
In this study we aim to study a digital mindfulness-based intervention with additional compassion and positive affect journaling to benefit various aspects of cognitive control. Since this intervention can be administered completely digitally it is able to reach many patients and individuals regardless of socioeconomic status, race, geographic location and other common barriers to mental health care. In this sense, we hope to administer the intervention across many populations and help bridge the gap in mental health care.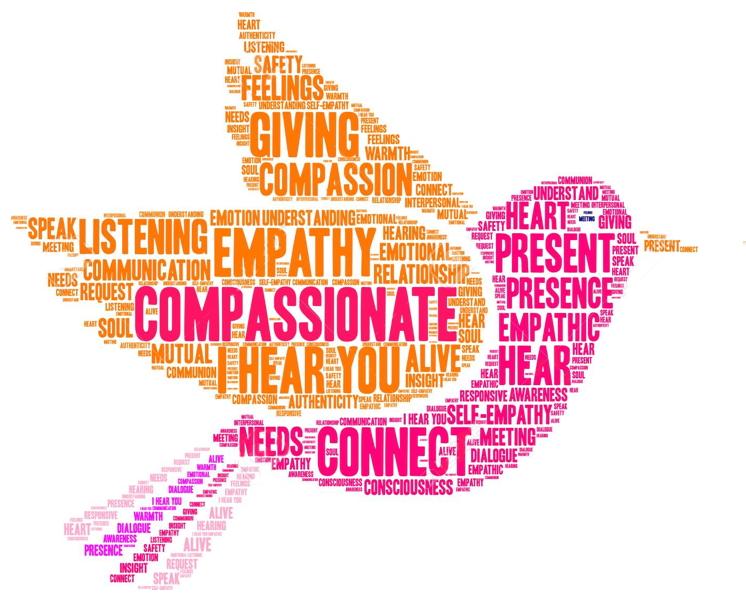 Project Title: What Does Compassion Mean to Uninsured and Under-Resourced Communities of Color? Training Physicians to be Compassionate
Faculty Mentor: Elaine Tanaka, MD
Project Description: Despite the fact that "compassion" is frequently used as a metric for quality medical care, there is little research that supports what compassion means from the patient perspective. Rather, the majority of research publications seeking to understand compassion in patient-provider relationships rely upon theoretical definitions of compassion, often without hearing from the recipients of compassion themselves: patients. This study aims to understand what compassion means to uninsured and/or under-resourced Communities of Color, and will focus on gaining insight from Black American communities with the intent to utilize the results to create community-informed compassion training resources for health care providers.