UC San Diego Health: Sanford Compassionate Communication Academy Fellowship
UC San Diego Health: Sanford Compassionate Communication Academy Fellowship
The Sanford Compassionate Communication Academy Fellowship is composed of physicians and artists working together, with the mission to rewire the way physicians approach compassionate communication. We apply arts and humanities lessons to medical communication training, improving communication between physicians and patients, and among healthcare teams. These skills have a wide range of applications including communication with policy makers, the public and the media.
What to expect?
We believe that communication training is best taught by facilitators who have stood in the shoes of their learners. Our fellows participate in a six-month, 60-hour training process that enriches their ability to connect and communicate with patients and teams. This path of personal growth culminates in an important facilitation practicum to arm our fellows with the confidence and skills to implement and facilitate workshops to others in their respective departments.


The curriculum is delivered in a hybrid format that includes:
Synchronous Zoom sessions with our faculty and your cohort
Asynchronous online learning
Two immersive 3-day in-person sessions
Participants have described the process as being revelatory to their connection with medicine, and they've experienced discoveries on both personal and professional levels.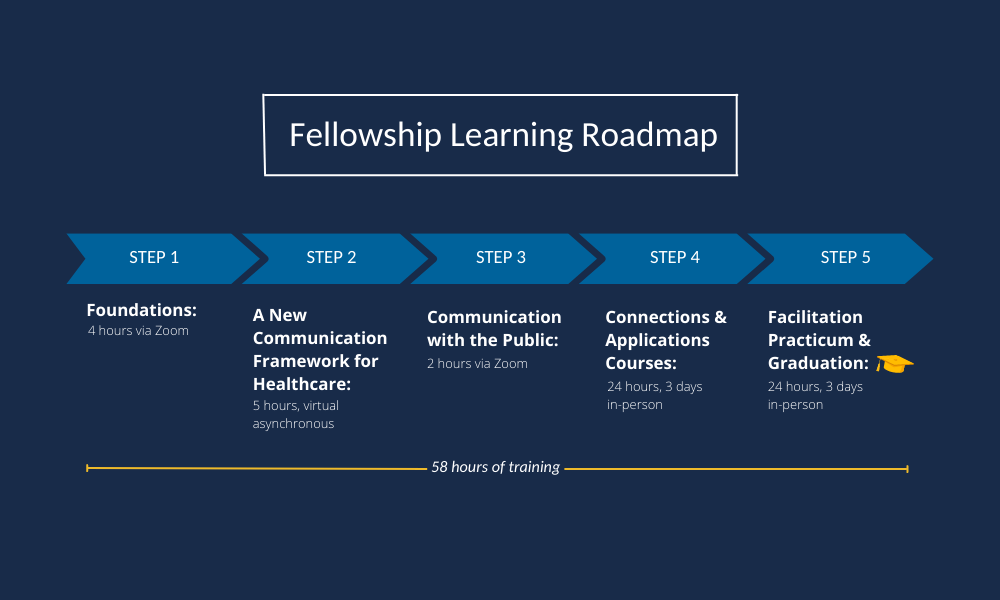 Some recent comments describe it best:
"This makes me reimagine what our job even means - what our purpose is at the bedside."
"Calling this a train-the-trainer program diminishes the impact of what we are learning and how much we are being transformed by this process. We are really ambassadors, not just fellows."
"I was feeling so burned out, but this training has made me connect with myself more compassionately, which is also positively impacting my time with patients."


Duration of training period: 
Cohort I: Jan - June 2023 
Cohort II: Jun - Nov 2023 


Fellowship Training Breakdown: 
Step 1: Foundations (Zoom - 4 hours)

Step 2: A New Communication Framework for Healthcare (virtual asynchronous) 5

 hours
Step 3: Communication with the public practice session (Zoom - 2 hours)
Step 4: Connections and Applications (3 days in person)
Step 5: Facilitation practicum (3 days in person) 


Cohort I Session Dates:
Step 1: 1/26 - Foundations (Zoom - 4 hours)

Step 2:  1/28 – 3/5 – A New Communication Framework for Healthcare (virtual asynchronous) 5 hours

Step 3: 3/9 - Communicating with the Public (Zoom - 2 hours)
Step 4: 4/12 - 4/14 - Connections & Applications (3 days in person)
Step 5: 5/31 - 6/2 - Facilitation Practicum & Graduation (3 days in person) 
Cohort II Session Dates:
Step 1: 6/22 - Foundations (Zoom - 4 hours)

Step 2:  6/3 – 8/6– A New Communication Framework for Healthcare (virtual asynchronous) 5 hours

Step 3: 8/10 - Communicating with the Public (Zoom - 2 hours)
Step 4: 10/4 - 10/6 - Connections & Applications (3 days in person)
Step 5: 11/7 - 11/9 - Facilitation Practicum & Graduation (3 days in person) 
The Sanford Compassionate Communication Academy Fellowship is composed of physicians and artists working together, with the mission to rewire the way physicians approach compassionate communication. We apply arts and humanities lessons to medical communication training, improving communication between physicians and patients, and among healthcare teams. These skills have a wide range of applications including communication with policy makers, the public and the media.
To nominate a candidate email Erin Kinoshita at ekinoshita@health.ucsd.edu.  Please include "Fellowship Candidate Referral" in the subject line. In the email, please include the candidate's email and if they are aware of the nomination.

To apply directly to the fellowship email Erin Kinoshita at ekinoshita@health.ucsd.edu, OR complete the application form here: 2023 Application SCCA Fellowship.

Important Dates 

Cohort I: 
Deadline for application: September 7, 2022 (Application period for Cohort I is now closed)
Interviews: Ongoing through September 16, 2022 (Interview period for Cohort I is now closed)
Notification of Acceptance: September 21, 2022 (Acceptance notifications complete)
 
Cohort II:
Deadline for application: March 6, 2023
Interviews: Ongoing through March 13, 2023
Notification of Acceptance: March 23, 2022 
Meet our 2023 Fellows

 
Dawn Carroll 
Dawn Carroll joined UCSD in 2014 as 10 ICU Nurse Manager. Currently, Nurse manager of 3F/5H at JMC since opening 2016. She was involved in hiring all staff and crucial in the opening of JMC.  Received her BS/MS from SUNY at Stony Brook and worked as Senior Nurse Practitioner in Perinatal Women's Health. Currently, Carroll has over 15 years of nursing leadership roles in Neuro-Surgical Intensive Care, Cardiovascular and Cardiothoracic Services. Prior to UCSD, she served as Director of Neuro/Surgical Intensive Care unit and Director of Trauma/Step Down at Regional Medical Center in Hudson Florida from 2008 to 2013.  I was crucial in the development of HCA's first Trauma Center. Her nursing team was recognized, based on her nomination, in Advance for Nurses for adaptability. The winning letter was featured in the May 2013 issue of Advance for Nurses. Carroll also served as Nurse Manager of the ICUs and Rapid Response teams at Palomar. She am active in the nursing community and belong to several professional organizations such as ACNL, ANA, AONE and as a committee member of the Philanthropy for ACNL.  In December of 2021, Graduated from University of San Francisco with DNP in Executive Leadership.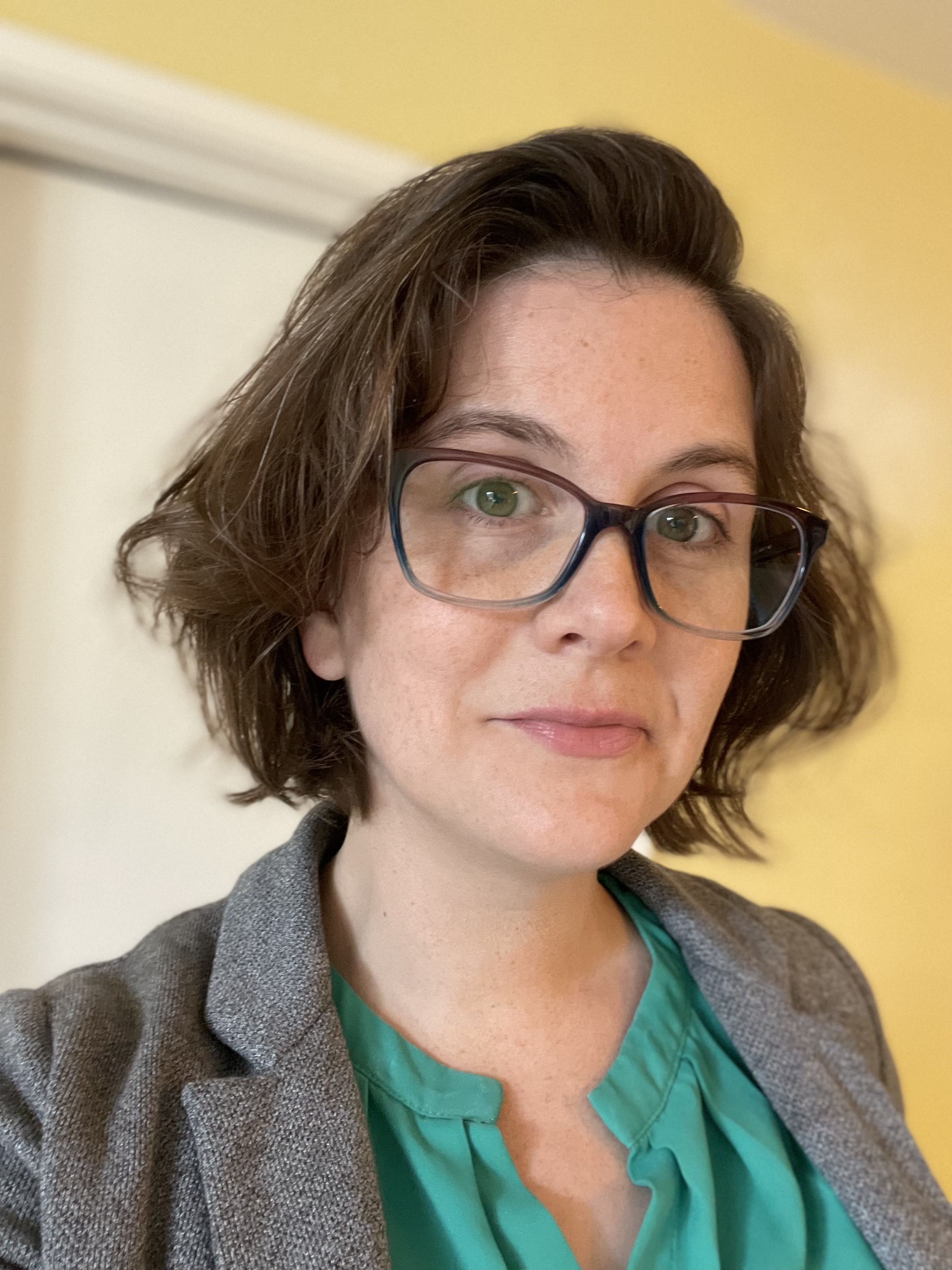 Julie Celebi
Dr. Çelebi is an Associate Clinical Professor in the Department of Family Medicine at UCSD, with a secondary appointment in the Herbert Wertheim School of Public Health. She completed her residency in Family Medicine at O'Connor Hospital in San Jose, received a Master of Science in Basic Medical Science from Wayne State University, and earned a Bachelor of Arts in Sociology and Latin American Studies from the University of Chicago.
As a proud "full-spectrum" family physician, Dr. Çelebi practices the full breadth of primary care for patients of all ages, including children and adults. She cares for a diverse patient population with a special interest in women's health, obstetrics, in- office procedures, LGBTQ+ healthcare, and medicine for the medically underserved. Dr. Çelebi enjoys fostering long-term relationships with patients, caring for families, and empowering patients with a greater awareness of their health conditions.
Dr. Çelebi serves as Wellness Director for the Department of Family Medicine, systematically addressing complex issues related to physician well-being while creating a culture of wellness and connectivity amongst her coworkers. She is also a part of the core faculty for the UCSD Family Medicine residency and is involved in teaching at UCSD's School of Medicine in a number of courses and rotations.
Dr. Çelebi enjoys hikes with her partner and two children, practicing yoga, crafting poetry and reflective writing, and finding clarity and peace through meditation. She is fluent in Spanish and looks forward to a future when she can re-engage in global health work.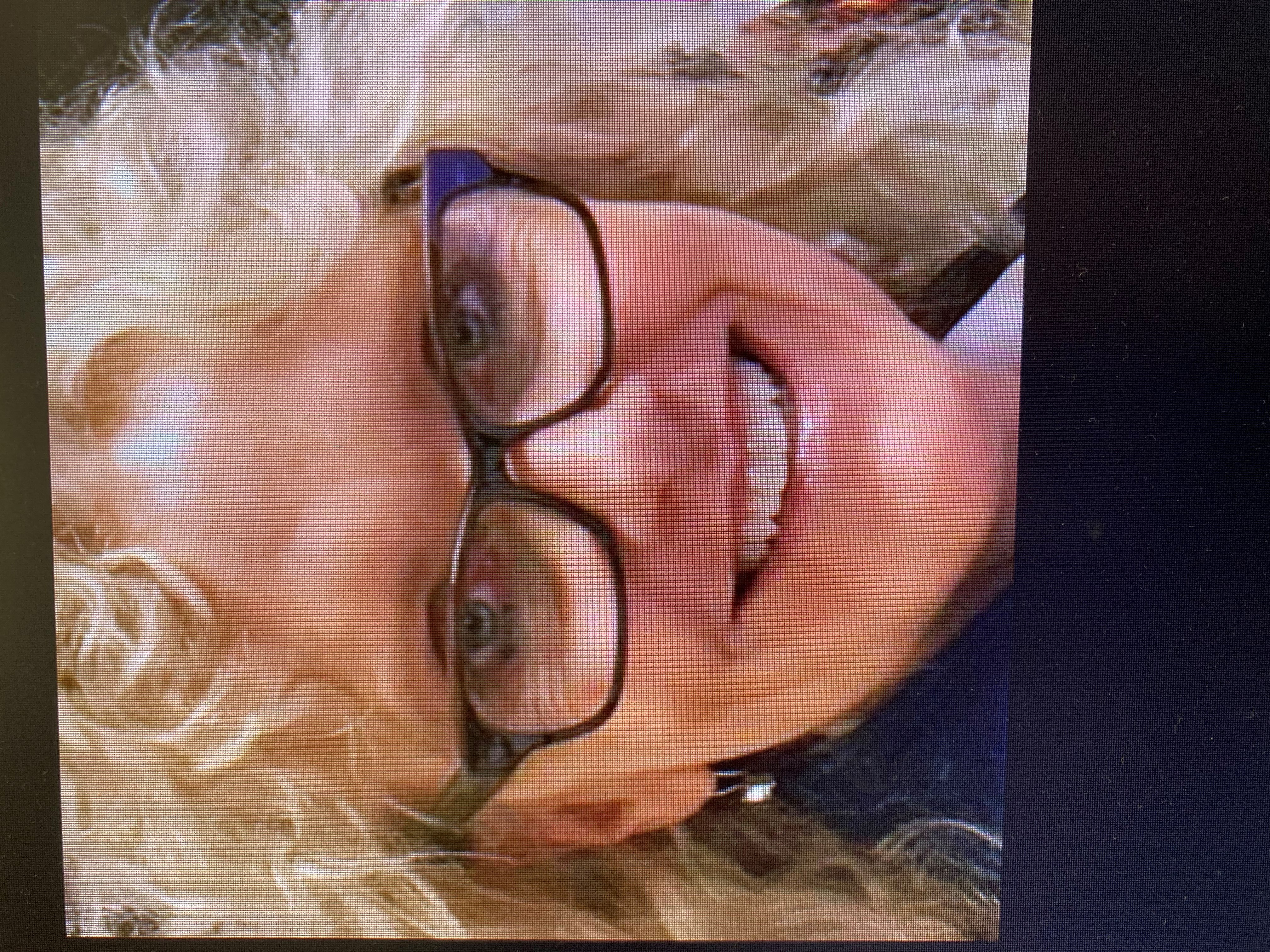 Cynthia Edgelow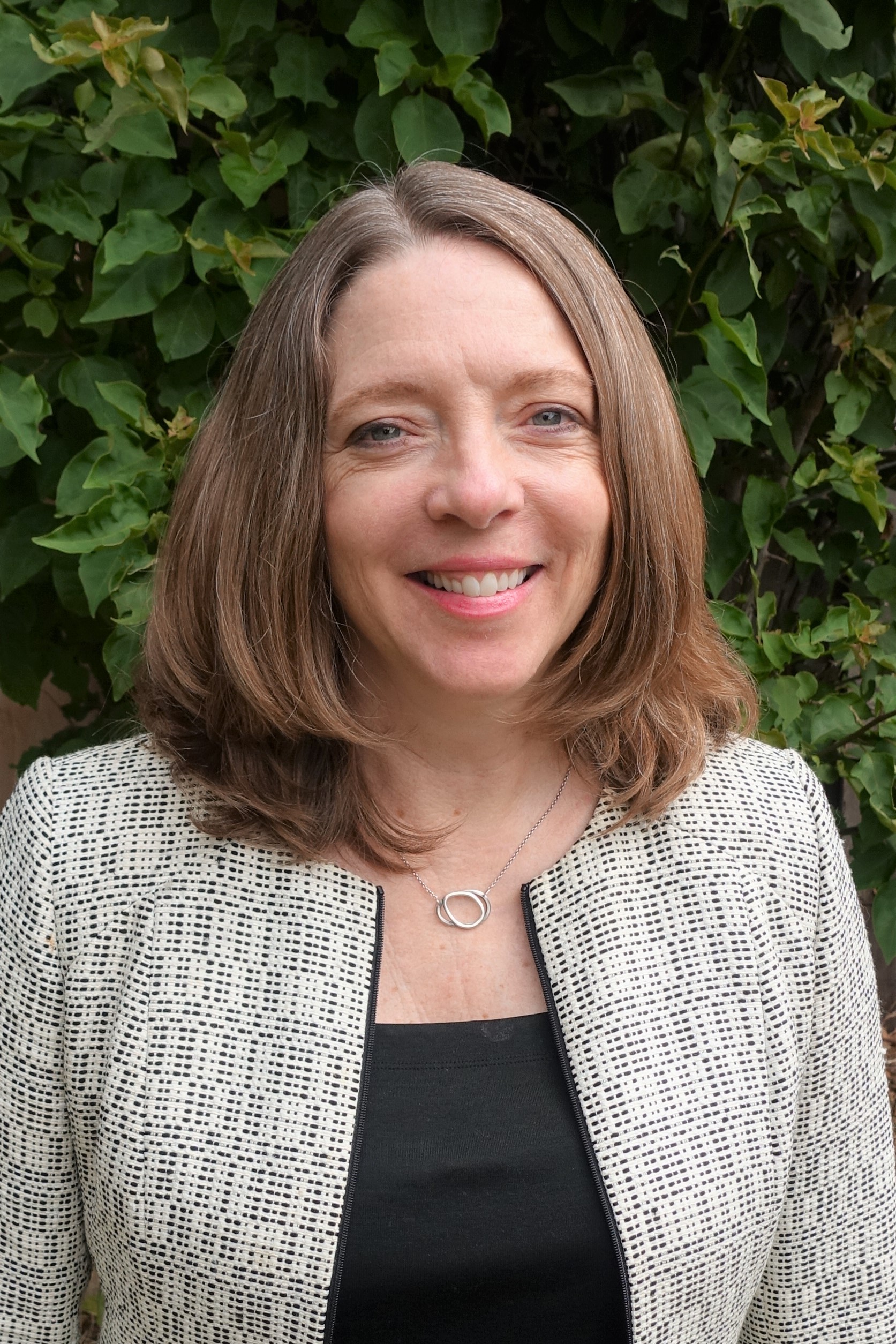 Dr. Lisa Eyler
Lisa Eyler, PhD (she/her) is Professor of Psychiatry at the University of California San Diego and a Clinical Research Psychologist in the Desert-Pacific Mental Illness Research Education and Clinical Center (MIRECC) at the VA San Diego Healthcare System where she serves as Director of the MIRECC Mental Health in Aging Unit. In addition, she is the Director of the Center for Empathy and Compassion Training in Medical Education, which is part of the T. Denny Sanford Institute for Empathy and Compassion at UC San Diego. Dr. Eyler is chair of the Psychiatry Department's Equity, Diversity, and Inclusion Action Council, and involved in many equity, diversity, and inclusion initiatives at UCSD. In addition to her leadership and administrative roles, Dr. Eyler has a federally- and foundation-funded program of clinical research focused on the biopsychology of healthy aging, aging in the context of serious mental illnesses like schizophrenia and bipolar disorder, and autism. She also has designed and studied educational programs to enhance empathy and compassion among medical learners. She is a dedicated mentor to trainees at all levels of experience -- from high school to faculty. She has developed several well- received workshops to foster inclusive environments, which she has facilitated at UCSD, other universities, and at national and international society meetings. In 2019, Dr. Eyler was selected as the Campus-Wide Faculty Honoree for the UCSD Inclusive Excellence Awards.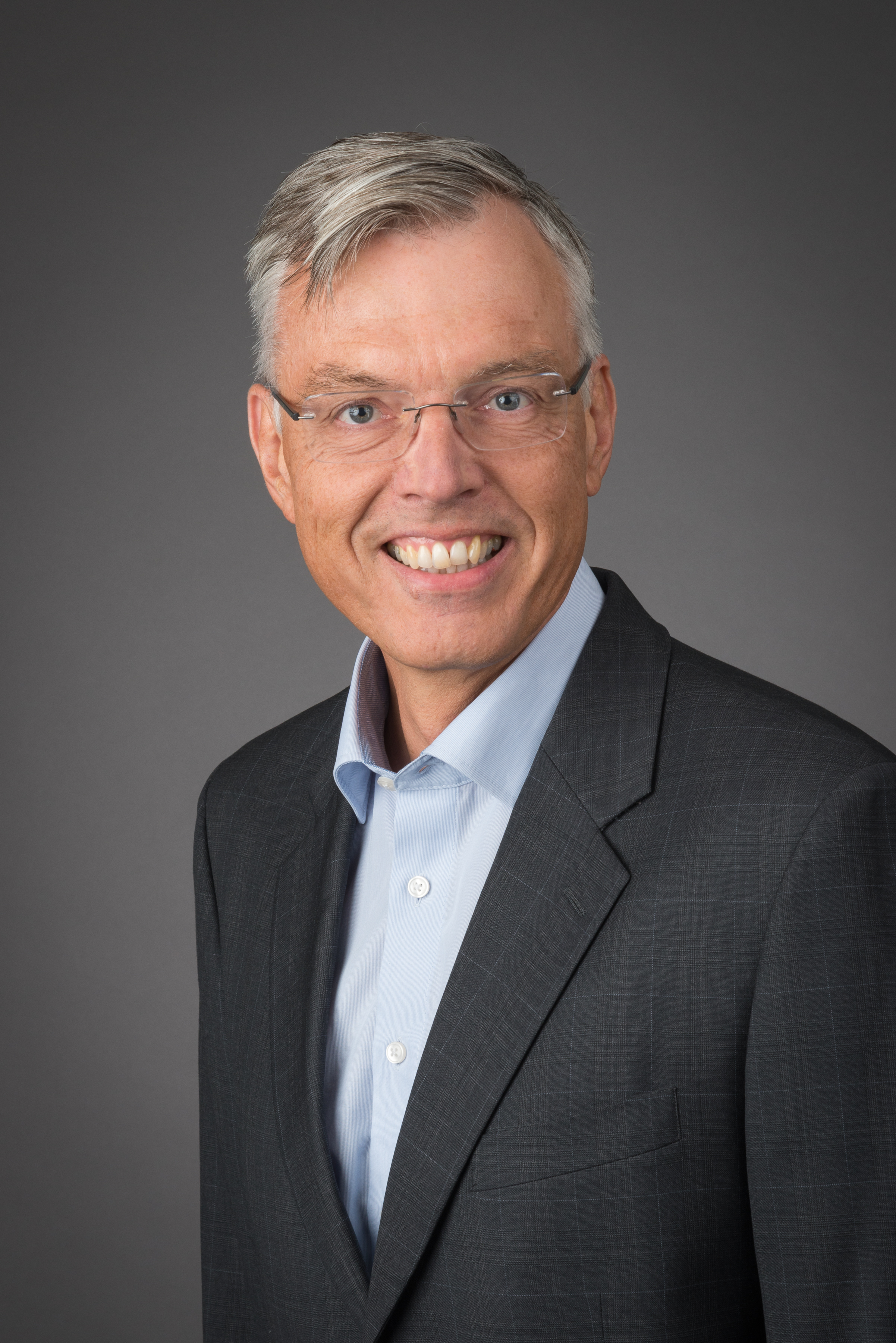 Thomas Hemmen
Thomas Hemmen leads the UCSD Stroke Center and functions as collaborative leader bringing together teams from across the medical center to provide comprehensive, compassionate and state-of- the art care for all with stroke and related conditions. Thomas grew up in Germany, received his medical degree from the Freie Universität Berlin, completed internship and residency at NYU Downtown and New York Hospital (Cornell); stroke fellowship at UCSD and Neurological ICU Fellowship at the Philipps Universität Marburg, Germany. He lives with his wife and son in La Jolla (close enough to the Medical Center and still able to go to the beach), enjoys swimming, traveling and reading. Thomas has been a part of the UC San Diego Health community for many years and served on the Board of Governors and Medical Staff Executive Committee. His academic focus is the successful delivery of scientific achievements to patients via excellence in clinical research and emphasis on quality in health care delivery. This has led to over 50 scientific publications, many in the area of performance improvement, membership on regional and international boards with focus on quality in health care and participation and leadership in over 30 clinical trials. In recent years, Thomas completed training in Business Administration (MBA) and engages in healthcare management and business development.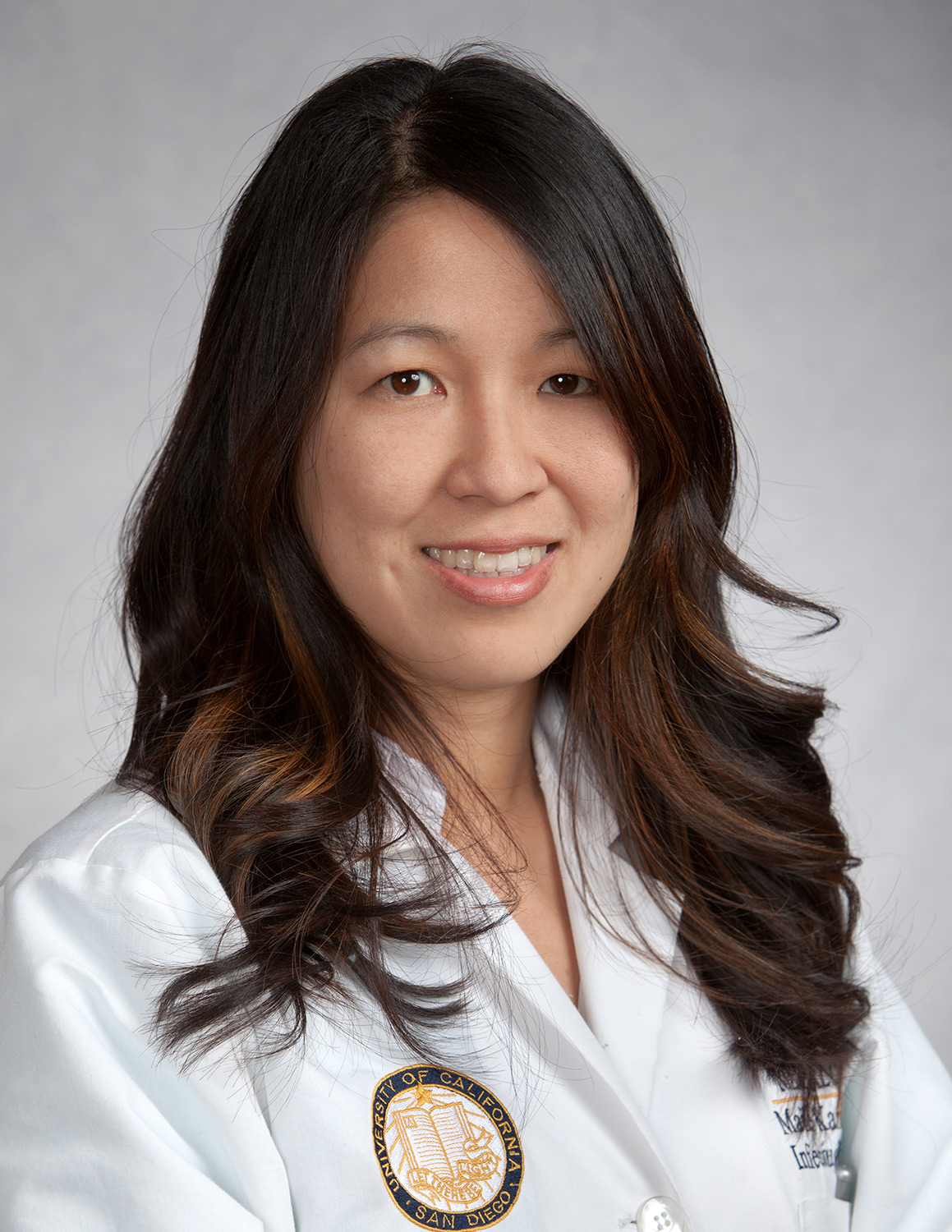 Dr. Maile Young Karris
Dr. Karris is a double boarded infectious diseases physician passionate about improving the healthcare and lives of people living with HIV (PLWH). She is also a "bedside to bench" clinician researcher who pursues research questions that arise from the needs of the people she cares for and that often fills gaps in healthcare. Because the community of PLWH is aging, her primary clinical and research efforts focus on the unmet needs of older adults living with HIV (i.e. loneliness, pain). This is why she is in both the Division of Infectious Diseases and Global Public Health and the Division of Geriatrics, Gerontology and Palliative Care. Dr. Karris currently participates in local, national and leadership roles including as Co-Director of the San Diego Center for AIDS Research (SD CFAR) Clinical Investigations Core, HIV expert of the SD CFAR Implementation Science Hub, board member for Being Alive San Diego, member of the Getting to Zero committee at San Diego County, Co-chair of the Tideswell scientific interest group of the American Geriatrics Society, Vice Chair of the AIDS Clinical Trials Group (ACTG) Underrepresented Populations committee and Co-chair of the ACTG HIV and Aging working group.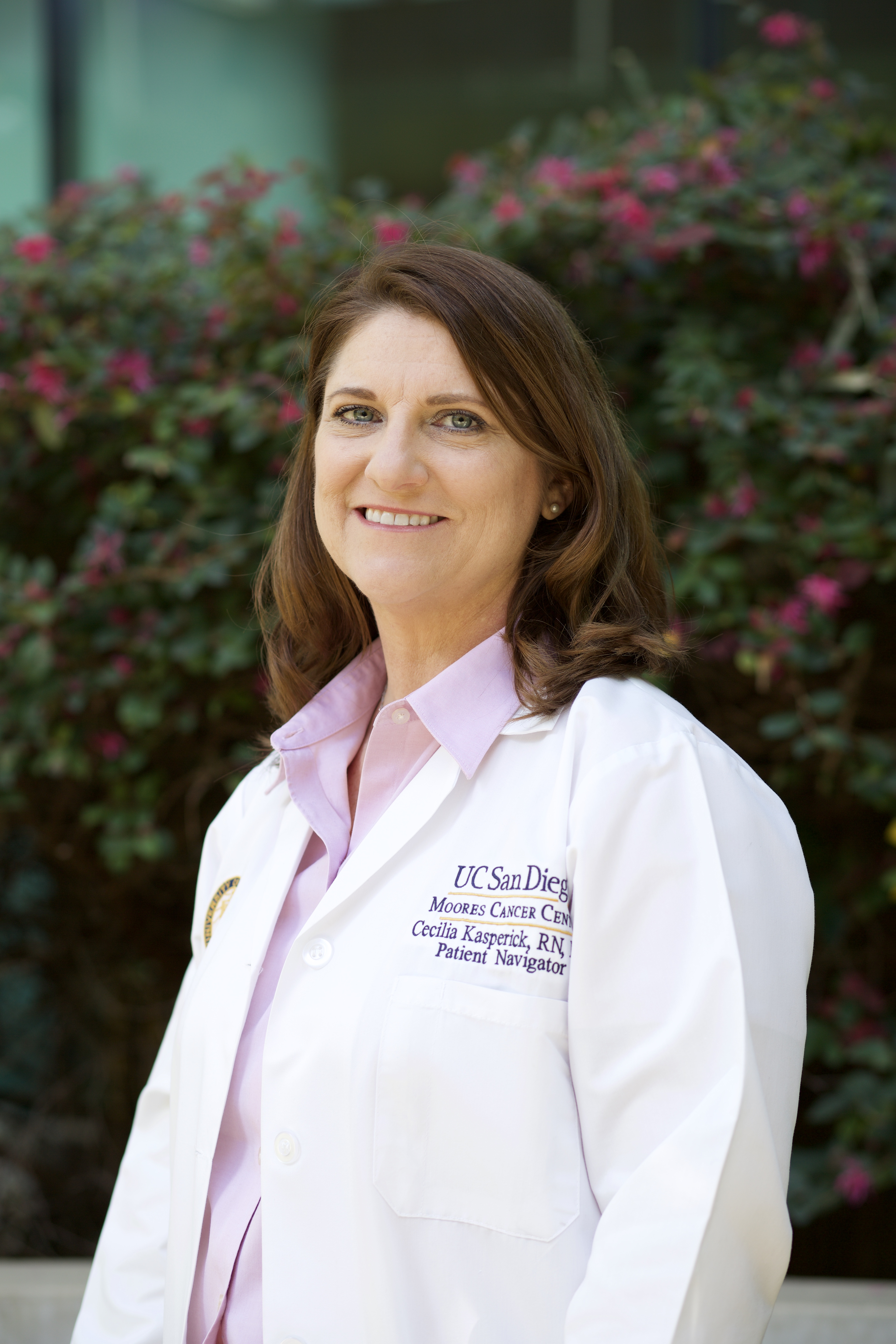 Cecilia Kasperick
Cecilia Kasperick is the Nurse Navigator at UC San Diego Comprehensive Breast Health Center. She received her master's degree in nursing from the University of San Diego, and has been a nurse at UCSD since 2007.
Cecilia has spent the majority of her career working with oncology patients, and for the past 11 years has exclusively served persons diagnosed with breast cancer. She's a strong advocate for preventive care, early detection and balanced, holistic living. In her role as Nurse Navigator, Cecilia strives to provide compassionate care and education to patients newly diagnosed with breast cancer. She leads a monthly young survivor's support group, for women under age 45; and she is actively involved with interdisciplinary process improvement projects, to insure UCSD maintains national accreditation as a Breast Oncology Center of Excellence.
Cecilia holds certifications as a Clinical Nurse Leader, Patient Navigator, Board Certified Holistic Nurse, and Healing Touch Practitioner/Instructor. She has been recognized for her contributions to nursing at UCSD and the wider San Diego community. Cecilia is actively involved with community outreach projects and serves as Breast Team leader for multiple philanthropic events each year. In her free time, she enjoys hiking and anything that involves nature or creativity.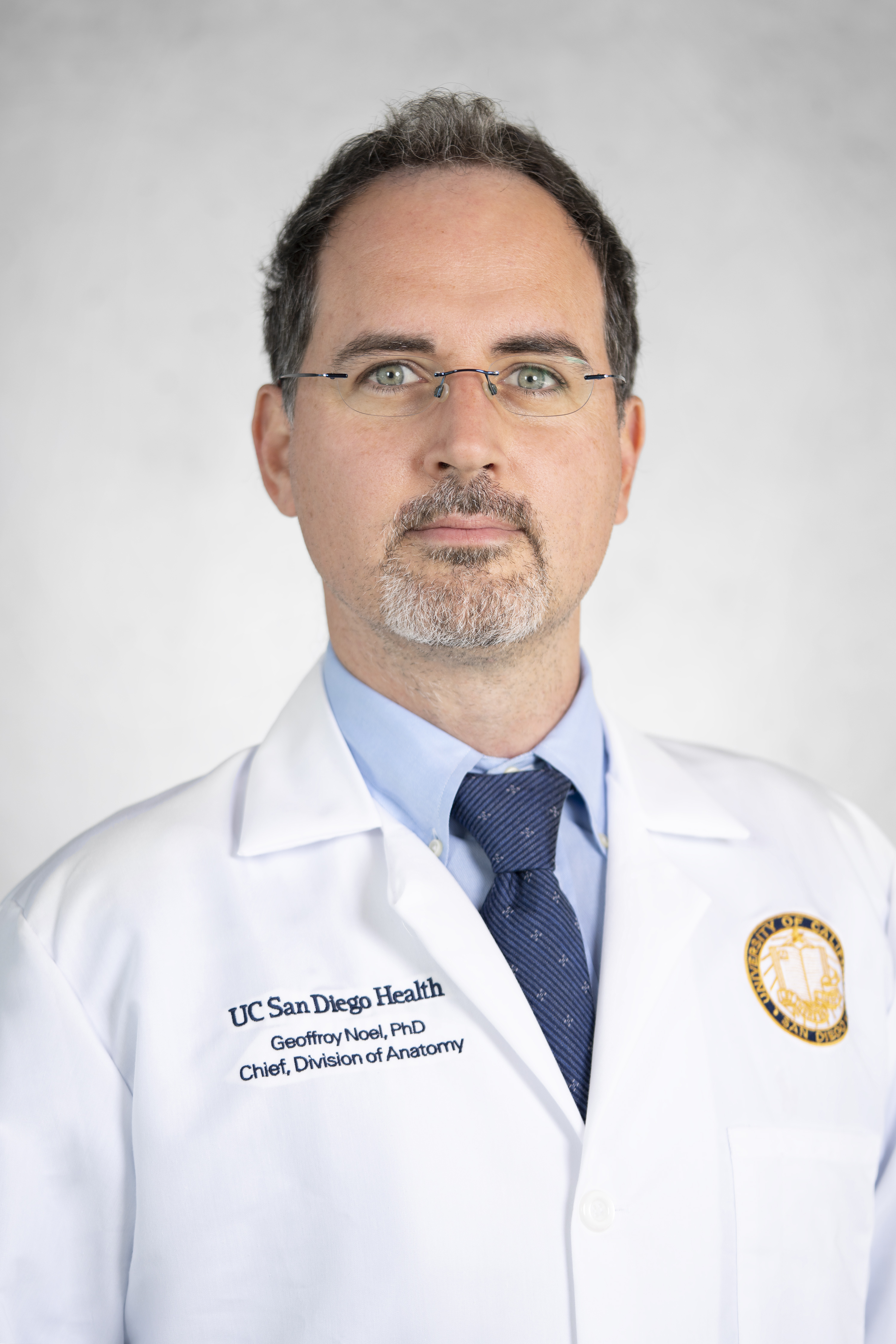 Dr. Geoffroy Noel
Geoffroy Noel, PhD, is an Associate Professor in the Department of Surgery at University of California, San Diego, and Chief of the Division of Anatomy. He is also an Adjunct Professor in the Department of Anatomy and an Affiliate Member of the Institute of Health Sciences Education, at McGill University, Canada. He completed his undergraduate and graduate work at École Normale Supérieure de Paris, France, and the University of British Columbia, Canada. Dr. Noel's research has focused on the adoption of humanistic practices in medical education to provide venues for students to feel attached to the body donors during cadaveric-based sessions and help them foster empathetic and compassionate responses towards the donors. As the body donors will likely serve as mental templates in which students can recognize that body donors are individuals with unique perspectives and personal histories, providing students with tools to oscillate between clinical detachment and emotional attachment will serve them in their future patient interactions. Recently, Dr. Noel implemented meditation activities to improve positive pro-social emotions and behaviors and help student develop self-management skills that are so important in maintaining wellbeing while facing challenging situations/emotions during clinical practice.
Dr. Noel had dedicated his work in leading mulicenter studies looking at students' reflections on life's passing in the anatomy course and compassion cultivating intervention, locally and internationally accross a wide spectrum of health professional training programs.
Over the last 10 years, Dr. Noel also led many investigations to use medical imaging in the anatomy laboratory, as a way to humanize the body donors.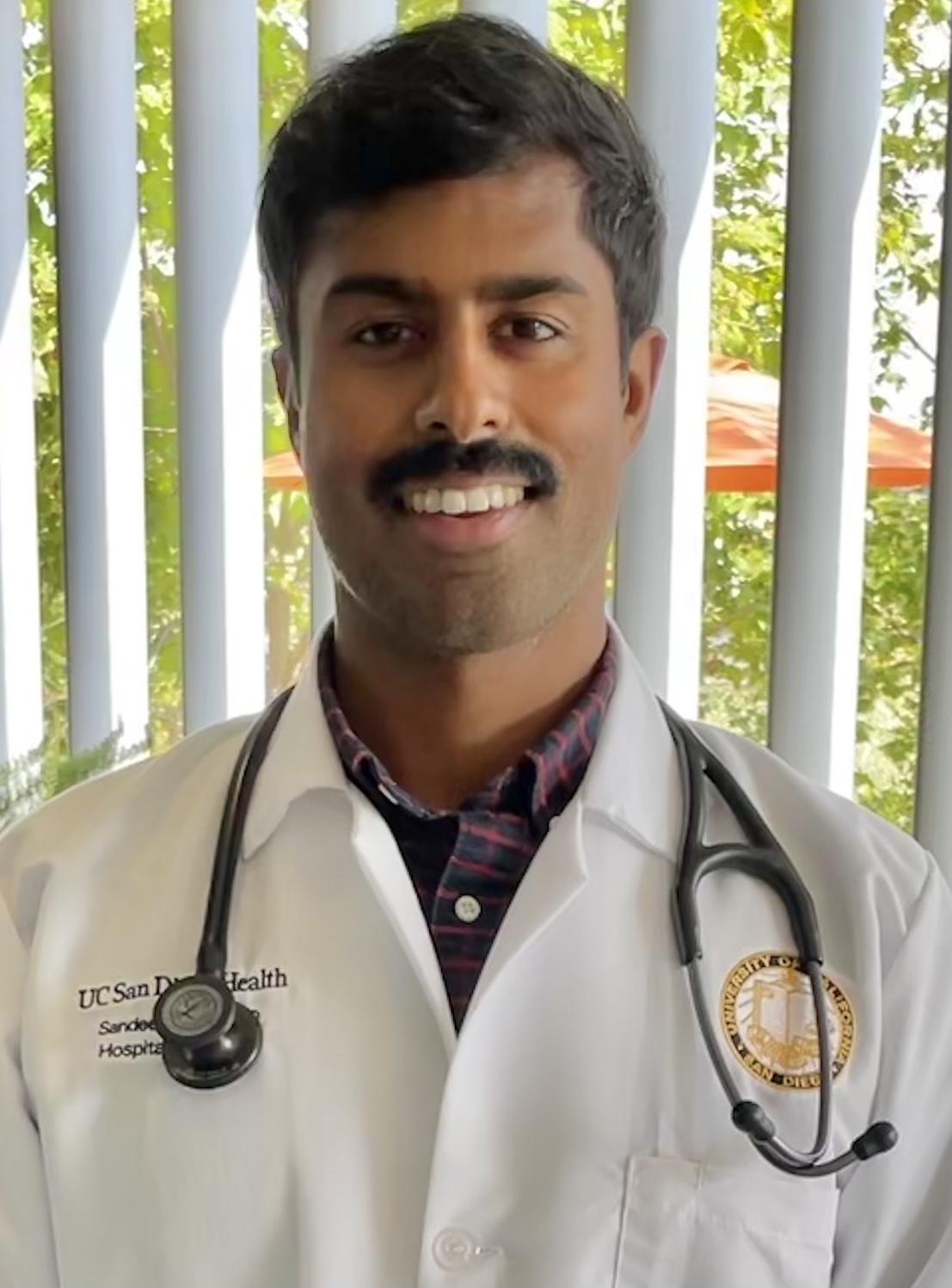 Dr. Sandeep Segar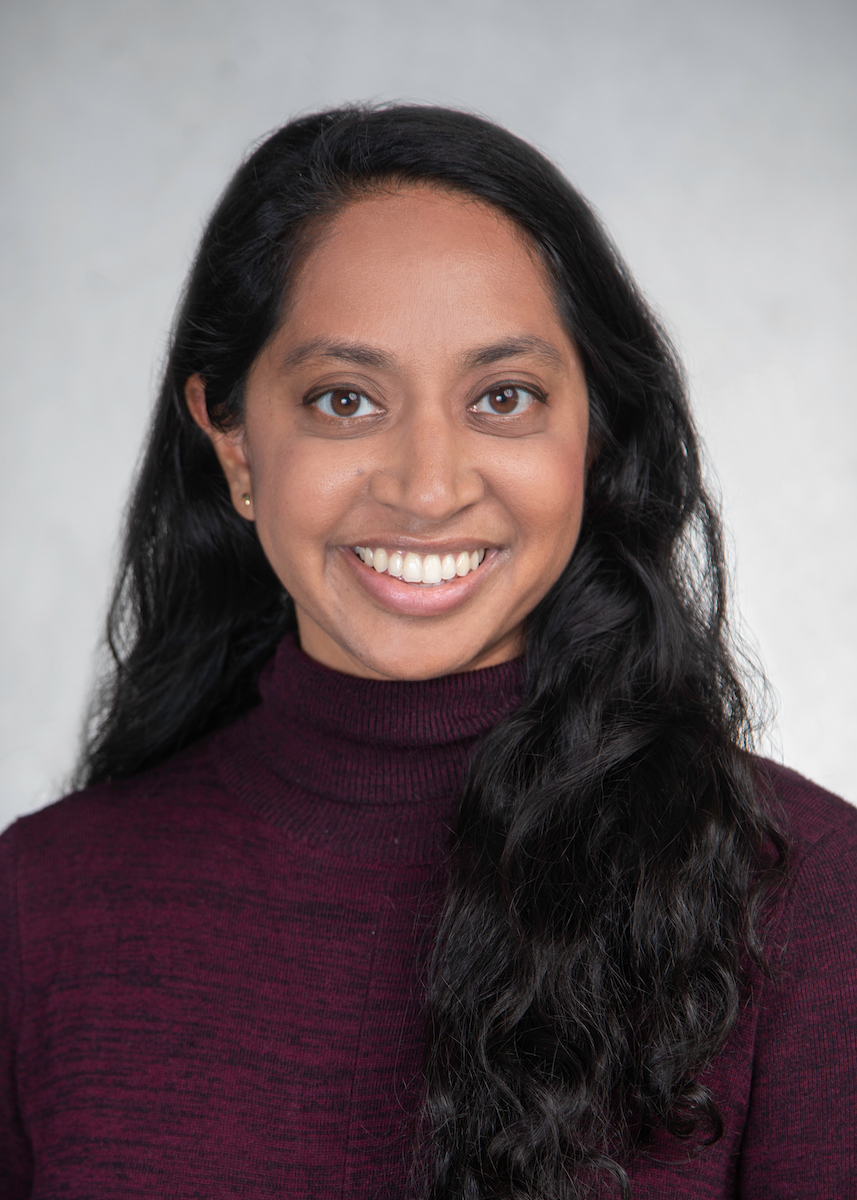 Dr. Megha Shankar
Megha Shankar is an internal medicine physician, educator, and researcher at UC San Diego. She practices primary care at the 4th and Lewis clinic in Hillcrest. She also spends time in medical education and health equity research. She obtained her undergraduate degrees in Anthropology and Biology at the University of Chicago, medical degree at the University of Illinois at Chicago College of Medicine, residency at the University of Washington, and health services research fellowship at Stanford University/Palo Alto VA. At UC San Diego, she collaborates with other clinician educators and researches to promote empathy and compassion with a focus on social justice and women's health. She is currently leading the development, implementation, and evaluation of a new social justice curriculum, supported by the Sanford Institute for Empathy and Compassion.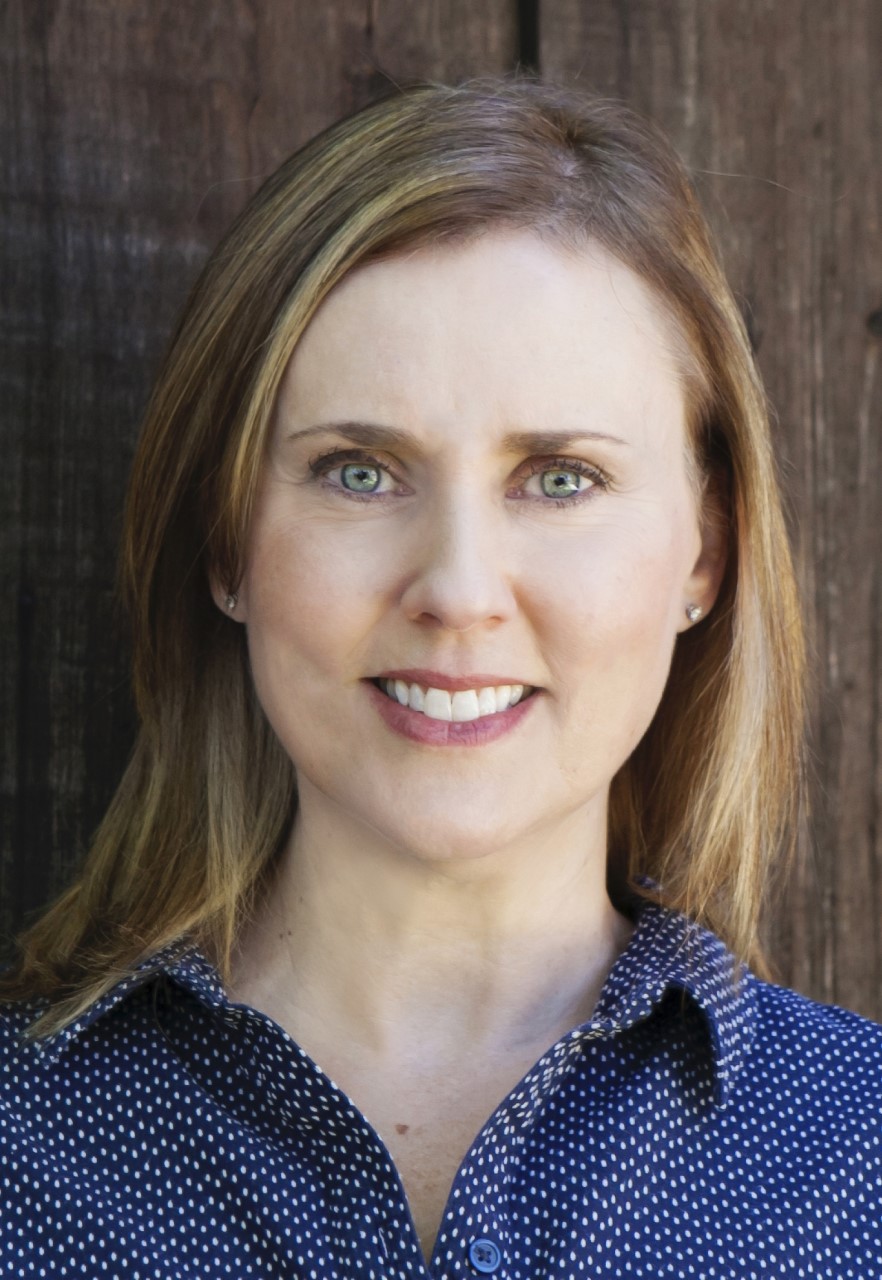 Dr. Elizabeth W. Twamley
Dr. Twamley earned a Ph.D. in Clinical Psychology from Arizona State University and completed her clinical psychology internship and postdoctoral fellowship at UC San Diego (UCSD) and the VA San Diego Healthcare System (VASDHS). She joined the faculty of the UCSD Department of Psychiatry in 2003, where she does research, teaching, and clinical work. She is a Professor of Psychiatry at UCSD, Director of the NIMH T32 Research Fellowship in Geriatric Mental Health at UCSD, and serves as the Conflict Resolution Advocate for the Department of Psychiatry. At the VA San Diego Healthcare System, Dr. Twamley is the Director of the Clinical Research Unit of the Center of Excellence for Stress and Mental Health and a VA Rehabilitation Research and Development Research Career Scientist.
Dr. Twamley's research focuses on bridging neuropsychology and interventions for individuals with psychiatric illness, history of traumatic brain injury, or other cognitive impairments. Her current intervention studies focus on compensatory cognitive training (see www.cogsmart.com and smartlab.ucsd.edu). Dr. Twamley's other research interests include cognitive impairment and disability in homeless individuals, cognitive impairment in PTSD, and the use of technology to improve cognition. Dr. Twamley's research has been funded by NIMH, VA, Department of Defense, NSF, and the Brain and Behavior Research Foundation (NARSAD). Dr. Twamley is a licensed clinical psychologist specializing in neuropsychological assessment and cognitive rehabilitation. She supervises postdoctoral fellows and doctoral students at UCSD and the VA San Diego Healthcare System. She also conducts a neuropsychological assessment clinic at the Village Family Health Center.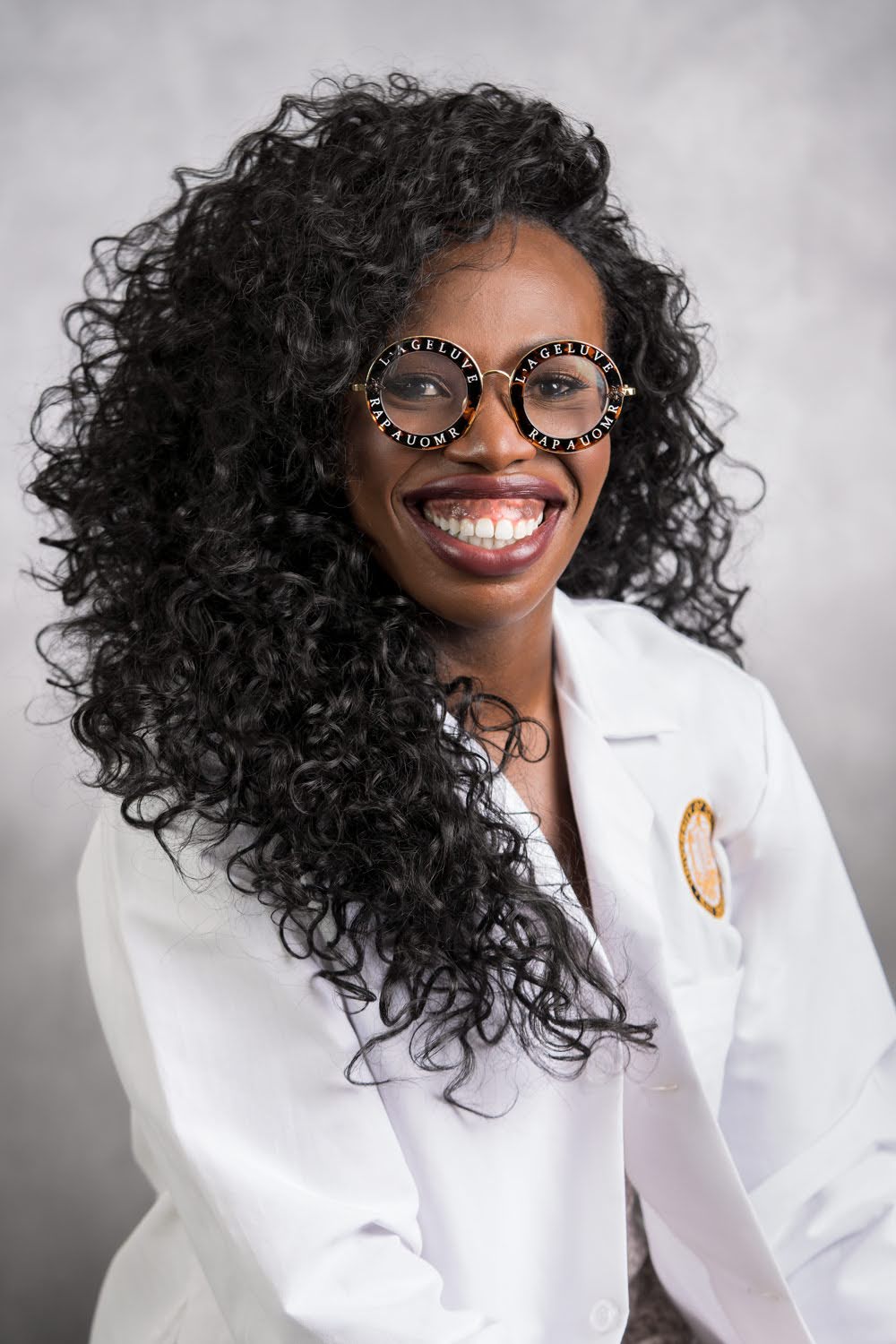 Dr. Maria I Uloko
Maria Uloko, MD, is a urologist who specializes in the treatment of female sexual dysfunction, female sexual pain, low libido/desire, regenerative ED treatments, advanced erectile dysfunction, symptomatic menopause, atrophic vaginitis, urologic
prosthetic surgery, Peyronie's disease, and hormone replacement therapy. She provides care for all genders from all over the spectrum.
Dr. Uloko is a strong advocate of improving the quality
of life of her patients by providing a comprehensive, compassionate and inclusive approach to often stigmatized subjects. She believes in empowering her patients to take ownership of their sexual health by providing a shame-free space to ask questions and share their stories. She seeks to close gaps in disparities of care and implement systems that promote diversity and inclusivity.
As an assistant professor at UC San Diego School of Medicine, she is involved in training medical students, residents and fellows in urology and sexual health.
Dr. Uloko completed a fellowship in comprehensive sexual health with a focus on prosthesis/reconstruction at San Diego Sexual Medicine and Scripps. She completed residencies in urology and general surgery at University of Minnesota Medical School in Minneapolis and earned her medical degree from University of Missouri – Kansas City School of Medicine.
Dr. Uloko is a member of the American Urologic Society, the Society of Sexual Medicine North America, the International Society of the Study of Women's Sexual Health and the International Society of Sexual Medicine.
Outside of work, she enjoys working out, yoga, musical theater, podcasting, cooking, baking, Beyoncé and adventures with her family and friends.

Meet our Artist Fellows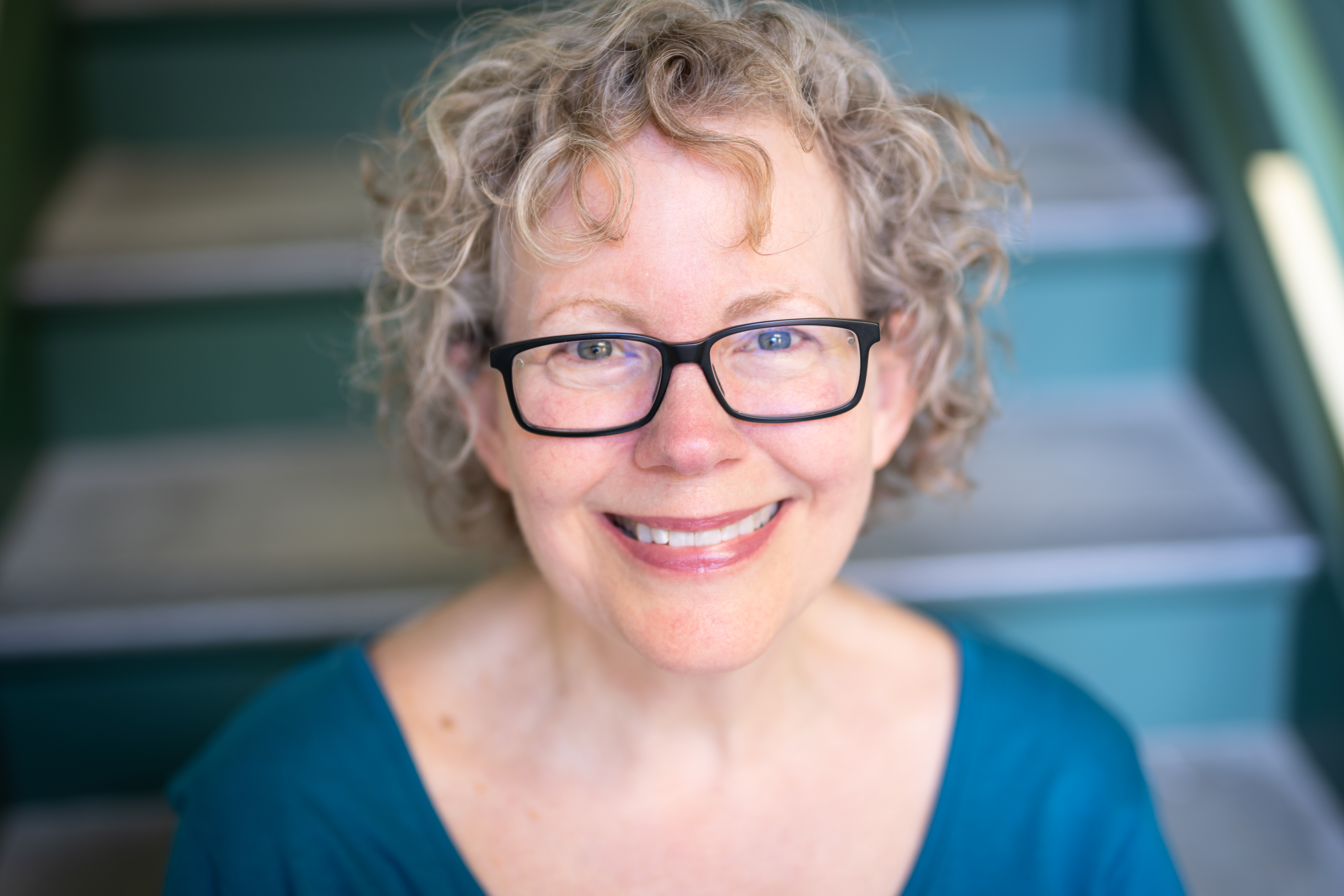 Merri Biechler
Merri Biechler is the Director of the School of Theater, and Associate Professor of Instruction at Ohio University. She's a playwright, actor, and eduactor, and the recipient of an Ohio Arts Council Individual Excellence Award and Boomerang Fund for Artists award.
Her plays include Tammy Faye's Final Audition (Tantrum Theater, Dublin, OH; Centenary Stage Company; Cincinnati Fringe 2015 - Best of Fringe; Washington DC Capital Fringe 2015 - Best of Fringe); An Appalachian Christmas Carol (Brick Monkey Theater Ensemble world premiere; Woodford Theatre, KY); Confessions of a Reluctant Caregiver  (Northern Light Theatre in Edmonton, Alberta, world premiere; Princess Grace Award finalist; Jane Chambers Student Playwriting Award winner; Kendeda Graduate Playwriting Competition finalist; WordBRIDGE Playwrights Laboratory participant, and the recipient of grants totalling $40,000 to use the play as a teaching tool for medical students); and Dooley Madison and the Secret History Club (Kennedy Center/White House Historical Association commission). Merri received her MFA in playwriting from Ohio University.
As an actor, Merri attended North Carolina School of the Arts and studied with Sanford Meitner at the Neighborhood Playhouse and at his home on the island of Bequia, West Indies. She spent 18 months with the original Off-Broadway cast of Tony 'n Tina's Wedding, appeared in the films He Said, She Said; The Thing Called Love; Claire in Motion; Trailerpark; and Pieces of April; and guest-starred on episodes of Judging Amy, E.R., an Murphy Brown. She appeared in Tantrum Theater's production of The Cake. 
Her latest project, with co-creator Samuel Dodd, is The Healthy Village: Immersive Healthcare Theater. It uses fine arts techniques and methods to teach healthcare students to work in partnership with their patients.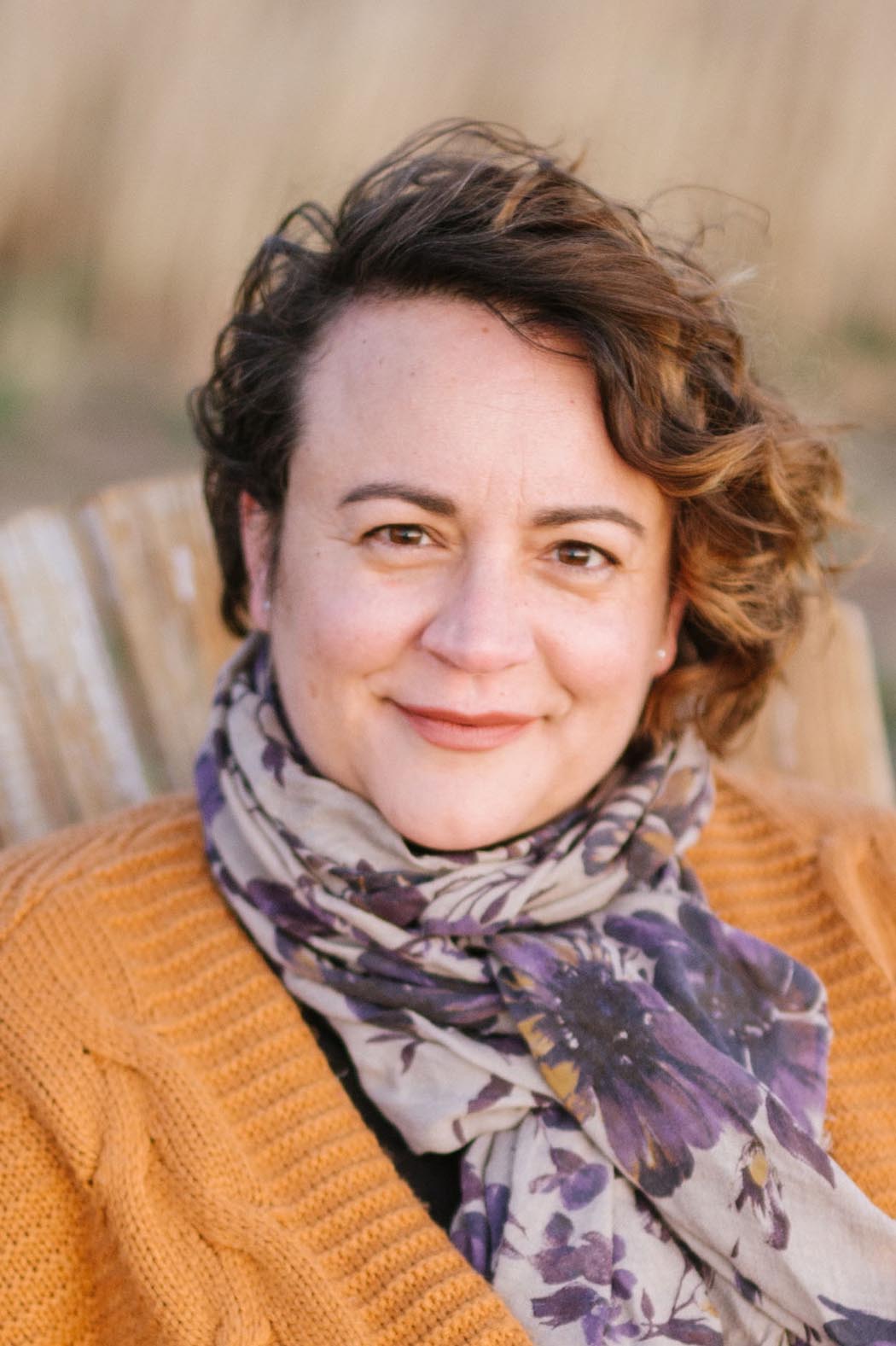 Angela Sprunger
Angela Sprunger is a Assistant Professor of Instruction in the School of Art + Design at Ohio University. She is also the Assistant Director of the Ohio Valley Center for Collaborative Arts at Ohio University. She holds an MFA in Printmaking and a Graduate Certificate of Gerontology from Ohio University and a BA in Studio Art and English from Saint Olaf College. Angela has worked for more than fifteen years in arts and higher education administration, including positions at the University of Minnesota and Wormfarm Institute. In her studio art practice, Angela's work centers on themes of care, institutions and aging. She produces work through an expanded printmaking practice of iteration, multiples, hand-made paper, objects, and performance.