UC San Diego Health: Sanford Compassionate Communication Academy Fellowship
UC San Diego Health: Sanford Compassionate Communication Academy Fellowship
The Sanford Compassionate Communication Academy Fellowship is composed of physicians and artists working together, with the mission to rewire the way physicians approach compassionate communication. We apply arts and humanities lessons to medical communication training, improving communication between physicians and patients, and among healthcare teams. These skills have a wide range of applications including communication with policy makers, the public and the media.
What to expect?
We believe that communication training is best taught by facilitators who have stood in the shoes of their learners. Our fellows participate in a six-month, 60-hour training process that enriches their ability to connect and communicate with patients and teams. This path of personal growth culminates in an important facilitation practicum to arm our fellows with the confidence and skills to implement and facilitate workshops to others in their respective departments.


The curriculum is delivered in a hybrid format that includes:
Synchronous Zoom sessions with our faculty and your cohort
Asynchronous online learning
Two immersive 3-day in-person sessions
Participants have described the process as being revelatory to their connection with medicine, and they've experienced discoveries on both personal and professional levels.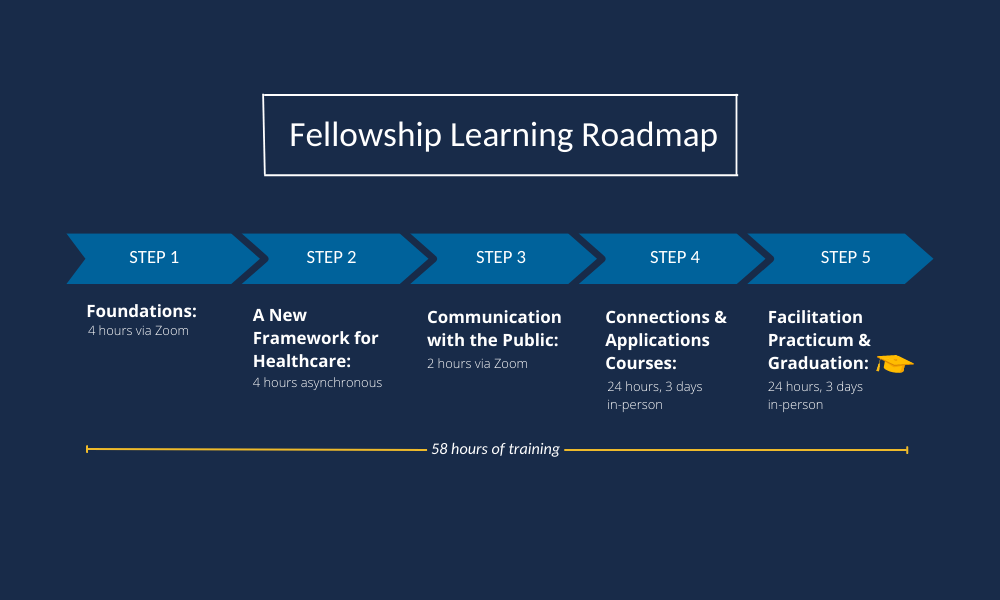 Some recent comments describe it best:
"This makes me reimagine what our job even means - what our purpose is at the bedside."
"Calling this a train-the-trainer program diminishes the impact of what we are learning and how much we are being transformed by this process. We are really ambassadors, not just fellows."
"I was feeling so burned out, but this training has made me connect with myself more compassionately, which is also positively impacting my time with patients."


Duration of training period: 
Cohort I: Jan - June 2023 
Cohort II: Jun - Nov 2023 


Fellowship Training Breakdown: 
Step 1: Foundations (Zoom - 4 hours)
Step 2: A New Framework for Healthcare (Asynchronous learning - 4-5 hours)
Step 3: Communication with the public practice session (zoom - 2 hours)
Step 4: Connections and Applications (3 days in person)
Step 5: Facilitation practicum (3 days in person) 


Cohort I Session Dates:
Step 1: 1/26 - Foundations (Zoom - 4 hours)
Step 2: 1/28 - 3/1 - A New Framework for Healthcare (Asynchronous learning - 4-5 hours)
Step 3: 3/9 - Communicating with the Public (zoom - 2 hours)
Step 4: 4/12 - 4/14 - Connections & Applications (3 days in person)
Step 5: 5/31 - 6/2- Facilitation Practicum & Graduation (3 days in person) 
Cohort II Session Dates:
Step 1: 6/22 - Foundations (Zoom - 4 hours)
Step 2: 6/23 - 8/1- A New Framework for Healthcare (Asynchronous learning - 4-5 hours)
Step 3: 8/10 - Communicating with the Public (zoom - 2 hours)
Step 4: 10/4 - 10/6- Connections & Applications (3 days in person)
Step 5: 11/8 - 11/10-Facilitation Practicum & Graduation (3 days in person) 
The Sanford Compassionate Communication Academy Fellowship is composed of physicians and artists working together, with the mission to rewire the way physicians approach compassionate communication. We apply arts and humanities lessons to medical communication training, improving communication between physicians and patients, and among healthcare teams. These skills have a wide range of applications including communication with policy makers, the public and the media.
To nominate a candidate email Gita Mehta at gmehta@health.ucsd.edu.  Please include "Fellowship Candidate Referral" in the subject line. In the email, please include the candidate's email and if they are aware of the nomination.

To apply directly to the fellowship email Erin Kinoshita at ekinoshita@health.ucsd.edu, OR complete the application form here: 2023 Application SCCA Fellowship.

Important Dates 

Cohort I: 
Deadline for application: September 7, 2022 (Application period for Cohort I is now closed)
Interviews: Ongoing through September 16, 2022
Notification of Acceptance: September 21, 2022 
 
Cohort II:
Deadline for application: March 6, 2023
Interviews: Ongoing through March 13, 2023
Notification of Acceptance: March 23, 2022 
Meet Our 2022 Fellows


Dr. Gary Buckholz
Dr. Gary Buckholz is a Hospice and Palliative Care physician and Clinical Professor at UCSD. He
received his MD from the University of Kansas and completed his Family Medicine residency at
Brown University. He completed fellowship training in Hospice and Palliative Care at the
Institute for Palliative Medicine in San Diego. Dr. Buckholz currently serves as Fellowship
Director for UCSD's Hospice and Palliative Medicine Fellowship. He provides palliative care
consultation utilizing a team approach emphasizing effective communication for hospitalized
patients. He values showing compassion and communicating in ways that improves patients'
(and their families') experiences. Early in his career, he never thought of himself as a teacher,
but has grown to love teaching communication skills after witnessing the ripple effects it can
create. He has assisted in training over 120 Palliative Care physicians and routinely teaches
other primary and subspecialty clinicians. He is active in several national professional
organizations with a focus on communication and education. He enjoys spending time with his
family and mountain biking through Los Peñasquitos Canyon trails. Dr. Buckholz is a past
recipient of the American Academy of Hospice and Palliative Medicine's Gerald H. Holman
Distinguished Service Award as well as the Cal State San Marcos Doris Howell Award for
Advancing Palliative Care.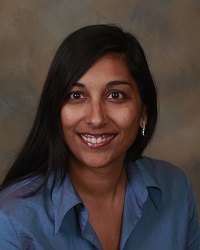 Dr. Ami Doshi
Dr. Ami Doshi is a pediatric hospitalist and palliative medicine physician at Rady Children's Hospital-San Diego and the medical director of palliative care. Diego. She is also the Galinson Family Endowed Chair in Palliative Care. She is a clinical professor of pediatrics at UC San Diego School of Medicine in the Division of Pediatric Hospital Medicine. She serves as Vice Chair for Faculty Development and the Well-Being Director for the department of Pediatrics.

Dr. Doshi is actively involved with the education and mentorship of pediatric fellows and residents from UC San Diego and the Navy Medical Center San Diego as well UC San Diego medical students. Her academic interests are in palliative medicine, communication, and physician well-being. Her research focuses on palliative care education, and she has created and disseminated curricula for trainees and attending physicians to foster primary palliative care and communication skills, and to promote compassion in medical students.

After earning her undergraduate degree in psychobiology at the University of Southern California, Dr. Doshi completed her medical training at University of California, Irvine and continued her pediatric residency at UC San Diego, where she completed her pediatric hospital medicine fellowship. She completed her palliative medicine training through Harvard School of Medicine's Program in Palliative Care Education and Practice.

She is motivated by supporting patients, colleagues and trainees in growing, thriving, and fulfilling their potential.
Dr. Michele Kowalski-McGraw
Dr. Michele Kowalski-McGraw has extensive experience in Occupational Medicine in multiple health systems and is dually certified in Family Medicine and Occupational Medicine.  She leads the Occupational Medicine program in the Community Care Dept. and is working to bridge Occupational Medicine and Primary Care. Her most recent project is development of CDC's Occupational Date for Health which will facilitate communication about work between patients and their providers to be used for improved individual patient care and population health. She is active member of the American College of Occupational and Environmental Medicine where she is on the executive board of the Health Informatics Section, working on projects such as development of best practices for telemedicine.  Before coming to UCSD, she served as Medical director of Occupational Health at Geisinger health, and also held a position as Adjunct Professor, Dept. of Clinical Sciences at Geisinger Commonwealth School of Medicine, where her focus was on teaching primary care communication skills to students.
Her career began in Family Medicine and afforded the opportunity to work at an Occupational Medicine Clinic and in Urgent Care. She was drawn to the preventive medicine aspects of Occupational Medicine and sought a second board certification to develop her knowledge and expertise in this field. She pursues her passion for prevention through research, program development and education to patients, students, coworkers and friends.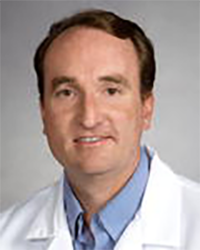 Dr. Dustin Lillie
Dr. Dustin Lillie is a Clinical Professor in the Department of Family Medicine. His clinical practice has spanned two decades where he provides continuity care for patients of all ages. Dr. Lillie has served in multiple leadership roles throughout the UC San Diego Health System including Chief of Medical Staff and his current focus is on improving quality and throughout UC San Diego Health. In addition, Dr. Lillie has served as the Program Director for the Family Medicine Residency Training Program since 2010 where he has mentored over a hundred Family Physicians in their training. In both of these domains, Dr. Lillie has seen how healthcare communication impacts quality of care, safety, and the wellbeing of patients and providers. I am proud to be selected as a fellow in this inaugural class with the Center for Compassionate Communication.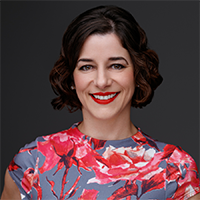 Dr. Isabel Newton
Isabel is an Interventional Radiology physician-scientist at the VA San Diego Medical Center and UCSD. She is Chief of Interventional Radiology at the VASDMC. She served as co-Director of the UCSD T32-funded Clinician-Scientist Radiology Research Program and was the Program Director for UCSD Interventional Radiology Residency. She served as the Wellness Director for Radiology at UCSD and now serves that role at the VASDMC. Isabel received a scholarship to participate in the 2021 Stanford University Wellness Director course, and she also participated in UCSD's Compassion Cultivation Training. She is an active member of the UCSD Radiology Committee on Equity, Diversity and Inclusion. Her translational research focuses on reducing recurrence after locoregional therapies for liver cancer.  Specifically, her laboratory studies the effects of thermal ablation for liver cancer on liver cancer stem cells and the immune response. Isabel is also Co-Founder and Chair of the Interventional Initiative (the II), a 501c3 organization dedicated to increasing public awareness and understanding of of minimally invasive, image-guided procedures. Currently she co-leads the II's Patient Decision support Aid Initiative. This grant-funded initiative is aimed at making the informed consent process in IR clearer, standardized, and more equitable. They are producing high quality, engaging multimedia materials in English and Spanish plain language for IRs and patients to use during the consent process. Isabel has also co-Directed and co-Produced the 4-episode documentary series, Without a Scalpel, which is available on numerous on-demand platforms, including Amazon.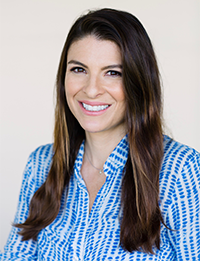 Dr. Vanessa Scott
Vanessa P. Scott, MD, MS is a board-certified pediatrician who provides primary care for infants, children and young adults up to age 21. She has a special interest in nutrition, preventive care, breastfeeding support and parenting techniques.
As an Assistant Clinical Professor in the Department of Pediatrics at UC San Diego School of Medicine, Dr. Scott educates medical students and residents. Her research interests include developing technology-based interventions to improve patient/parent-physician communication, inspire behavior change, and decrease health disparities for topics such as nutrition, breastfeeding and immunization delivery. She has a passion for global health and is the Director of the elective, "Think Globally, Act Locally" during which pediatric residents serve cross-border populations, immigrants and refugees in San Diego and Tijuana.
Dr. Scott completed a general academic fellowship in community health research at Columbia University Medical Center and obtained a master's degree in epidemiology from Columbia University Mailman School of Public Health. She did residency training in pediatrics at Icahn School of Medicine at Mount Sinai in New York and at UC San Diego School of Medicine. She earned her medical degree from Albert Einstein College of Medicine in New York. Dr. Scott is board certified in pediatrics. 
She is a fellow of the American Academy of Pediatrics (FAAP), and member of the Society for Pediatric Research and the Academic Pediatric Association. 
In her free time, Dr. Scott stays active through tennis, running and surfing. She also enjoys drawing, photography, cooking with her husband, and gardening with her kids.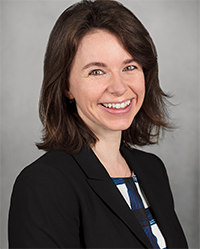 Dr. Kadee Winters
Dr. Kathryn ("Kadee") Winters is a palliative care physician and an assistant professor at UC San Diego Health. Her clinical work is centered on serving hospitalized patients suffering out-of-control symptoms as well as the emotional pain that often accompanies a medical crisis and/or the end of life.  
Outside the clinical, Kadee teaches and advises physician trainees across the spectrum. In January 2020, she was appointed as an Academic Community Director at the UCSD School of Medicine. In this role, much of her effort goes toward mentoring medical students and creating connection within and across class years.  
Kadee has a passion for experiencing and celebrating the big mess of this life. She thinks a lot about the things that make us human—our empathy, our flaws and failures, our joys, anxieties, and our capacity to make meaning as we journey along in the world. She is the mother of a lovely young sunflower—Cecelia, who will soon be two years old—and partner to Karim, whom, by mad luck, she met in a pottery class in Balboa Park some years ago. 
Kadee earned her medical degree from UC San Diego School of Medicine in 2013, then completed her internal medicine residency at Johns Hopkins Bayview Medical Center in Baltimore in 2016. Following residency, Kadee returned home to San Diego to complete a one-year hospice and palliative medicine fellowship at UC San Diego/Scripps. With excitement and gratitude, she joined the faculty here at UCSD in the fall of 2017. 
Meet Our Artist Fellows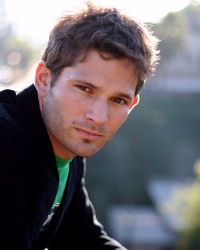 John-Michael Maury
John-Michael Maury has been acting and improvising since a young age. In 2002 he moved to Los Angeles where he appeared in numerous national commercials, TV shows and films. Some past credits include "That 70's Show", "Passions", and "Heroes" where he  played the recurring role of Deputy Lloyd. This performer's journey gave him tremendous  experiences including working in medical education as a simulated patient.  
He formally began his improvisational training at Mission Improvable's WestSide Comedy Theatre in Santa Monica, CA in 2008. In 2011 he moved to San Diego and began deepening his improvisational skills at the National Comedy Theatre (NCT) where he  joined their main-stage cast as a professional in 2012. As a performer and facilitator at  NCT, he put his Ithaca College music degree to use by creating and facilitating their Musical Improv program. 
John-Michael is currently the Manager of the Standardized Patient Program at UC San Diego's School of Medicine, where he works mainly in Undergraduate Medical Education supporting students as they better their 'bed-side manner' while  becoming more clinically competent. He successfully co-created and continues to teach the  Medical-Improv electives course helping 1st and 2nd year medical students sharpen their communications skills through the art form of improvisation. He believes in the power of human connection and utilizes the skills and principles learned from improv to help guide others toward working together as one.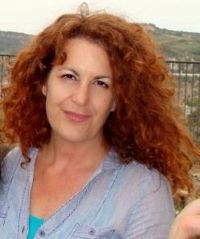 Kim Rubinstein
Professor Emeritus Kim Rubinstein has taught acting and directing to undergraduate and graduate students for the Department of Theatre and Dance at UC San Diego since 2007. She has also taught at Northwestern University (10 years), Brown/Trinity Consortium, Wesleyan University, Yale University, University of Chicago, Eugene O'Neill Theatre Center, Teatro degli Stracci, and an ongoing summer gig with the School at Steppenwolf and Steppenwolf West, working with actors/directors in an immersive, intensive month of ensemble training.
Kim is an award -winning theatre director and served as Associate Artistic Director for the Long Wharf Theatre. She has also directed at prestigious theatres such as The Odyssey, The Old Globe. Chicago Shakespeare, San Diego Rep, La Jolla Playhouse, Shakespeare Santa Cruz, Portland Center Stage, Court Theatre, and others. Kim was the Associate Director (with Michael Mayer) of the national tour of Angels in America.     
Her current passion is the development and implementation of an embodied system of training the brain toward optimal creative thinking and innovation. Called Ten Facets of the Creative Mind, the embodied training synthesizing neuroscience with theatre theory and practice. She has taught courses called "Cultivating the Creative Mind", and "Coping and Creating" Zoom workshops during the pandemic.
Ms. Rubinstein has been developing and leading Communicating Research workshops for both the Graduate Division for the past 8 years, as well as training Biology and Physical Sciences faculty in the art of communicating science to the general public, funded by the Gordon and Betty Moore Foundation.