Christopher Cannavino, MD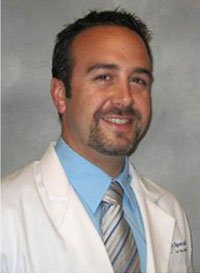 Profile

Dr. Christopher Cannavino is an associate professor of clinical pediatrics in the Division of Infectious Diseases within the Department of Pediatrics at UC San Diego School of Medicine. He spends his clinical time on the infectious diseases inpatient service at Rady Children's Hospital - San Diego (RCHSD). Cannavino is heavily involved in the teaching and mentorship of medical students and residents. He is a two-time recipient of the Department of Pediatrics Teaching Award and was recently awarded the RCHSD Physician of Excellence Career Award in Teaching. As director of pediatric medical student education at UC San Diego School of Medicine, he oversees the Pediatric Master Clinician Program, the MS3 Core Pediatrics Clerkship and the MS4 Inpatient Pediatrics Subinternship. He is also the associate program director of the UC San Diego School of Medicine Pediatric Residency Program, where he directs the residency curriculum and inpatient wards, medical education and global health programs.

His research interests involve bacterial pathogenesis, pathogen/host interactions, anti-infective development and medical education –the latter of which addresses the development of novel delivery methods for medical education, such as the Pediatric Master Clinician Program and the Pediatric Learning Module Program. Cannavino earned his Bachelor of Science degree in psychobiology at UCLA and his medical degree at UC San Diego School of Medicine. He did his pediatric residency and chief residency at UC San Diego Health, and also completed a dual fellowship in pediatric infectious diseases and pediatric hospital medicine at UC San Diego School of Medicine and RCHSD.